Users more confident in open source, research says
Corporate IT users are more confident of open source software than they were in 2002, according to the 2003 open source...
Corporate IT users are more confident of open source software than they were in 2002, according to the 2003 open source perception survey from IT Forum Foundation.
The survey comprised 62 chief information officers and heads of IT from large financial services, retail and public sector organisations. Some 46% of respondents said they had greater confidence in open source than last year. The main use of open source was for IT infrastructure - 62% of respondents said they were using open source to run web servers and firewalls within their organisations.

Download this free guide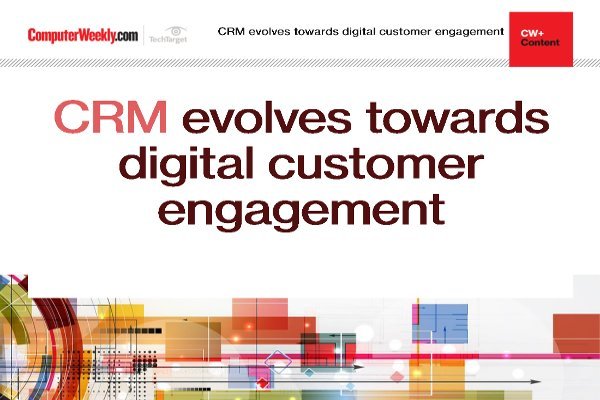 Enhancing digital customer engagement with CRM
Learn about customer relationship management has evolved towards engaging with customers through every channel, with digital at the forefront.
By submitting your personal information, you agree that TechTarget and its partners may contact you regarding relevant content, products and special offers.
You also agree that your personal information may be transferred and processed in the United States, and that you have read and agree to the Terms of Use and the Privacy Policy.
"Few organisations have changed their overall perception of open source, but there is a big push in terms of confidence, " said Graham Taylor, a director at IT Forum Foundation.
While the 2002 survey showed users were looking at open source software to reduce their IT costs, the 2003 research found that security was a high priority among respondents, Taylor said.
"A year ago people felt open source would be a hacker's charter since everyone had access to the code," he said, "but access to the source code makes open source more secure."
The problems with support was still a number one priority among users with 37% of IT directors surveyed putting availability of support as the biggest inhibitor to open source adoption within their organisations. Taylor believed this is set to improve.
"Over the last year the only really big company pushing open source was IBM. Today HP and Sun are also supporting open source," he said.
Taylor predicted that 2003 would be the year organisations moved from piloting open source to deploying real world applications.
"During 2003 we will see a flood of mainstream open source software usage in both back and front office applications," he said.
Earlier this month at the Gartner Spring Symposium in Florence, Gartner research director George Weiss said that Linux, the open source operating system, was increasing in maturity as an enterprise platform. There are legions of people in the Unix community who could now develop and support Linux deployments, due to the similarities between the two environments, he said.
Read more on Business applications