Cisco upgrades content-caching software
Cisco Systems' Version 5.0 of its Application and Content Networking System (ACNS) softwareclaims to offer greater scalability to...
Cisco Systems' Version 5.0 of its Application and Content Networking System (ACNS) softwareclaims to offer greater scalability to companies that use video and other high-bandwidth applications.

Download this free guide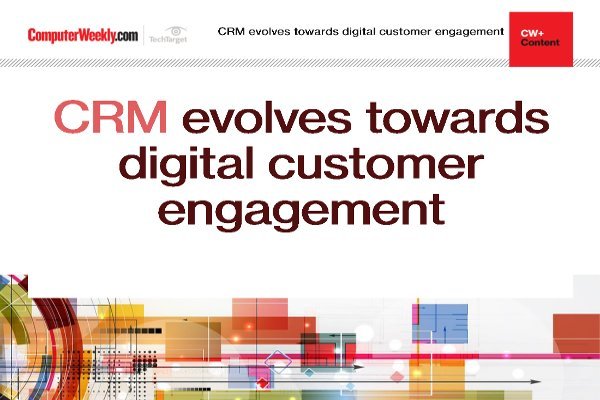 Enhancing digital customer engagement with CRM
Learn about customer relationship management has evolved towards engaging with customers through every channel, with digital at the forefront.
By submitting your personal information, you agree that TechTarget and its partners may contact you regarding relevant content, products and special offers.
You also agree that your personal information may be transferred and processed in the United States, and that you have read and agree to the Terms of Use and the Privacy Policy.
The ACNS 5.0 software lets on-demand and live video feeds reach more desktops than could be supported before, Cisco said.
The company also made security and management enhancements to the software, which lets users control the caching and distribution of content.
The upgrade is shipping on four Content Engine appliances that range from branch office to data centre devices and are priced from $5,500 (£3,493) to $60,000 (£38,000). It will be available in module form for the Cisco 2600, 3600 and 3700 series routers next month.
The US Department of Veteran Affairs (VA) uses ACNS 5.0 to provide video capabilities for training and communications on 180,000 desktop systems at hundreds of locations nationwide, said IT co-ordinator Craig Davis. Davis said the latest release will allow it to more than double the number of end users who can be reached at the same time.
The VA has spent $4.5m (£2.9m) to buy and install hundreds of Cisco Content Engines at the edges of its Lans and metropolitan-area networks.
Content is sent to the Cisco devices via satellite transmissions and then dispersed to end users at a range of network speeds, said Dan Mayhew, the agency's media and learning technology co-ordinator.
"We can load content and then place it on 1,000 or more content engines in seconds with a single pass of the satellite," Mayhew said. "It makes content distribution extremely simple."
A network as large as the VA's would never be able to handle the flood of video data without caching technology at its edges, said Peter Christy, an analyst at NetsEdge Research Group.
Cisco's content engines are Linux servers that companies can install in network wiring closets, Christy said. ACNS 5.0 offers much greater manageability than Version 4.2 does.
Julie O'Brien, a Cisco product manager, said the content that can be delivered also includes web-based applications such as Siebel Systems' customer relationship management software, which has common elements that can be cached for use by sales teams.
Read more on Business applications