HP demonstrates Intel-based Superdome Server
Intel ally HP has demonstrated the Itanium strategy within its server technology.
Intel ally Hewlett-Packard has demonstrated the Itanium strategy within its server technology.
Scott Stallard, HP's senior vice president for business critical systems, demonstrated the company's high-end Superdome server running HP-UX, Linux and 64-bit Windows on different partitions on the server.

Download this free guide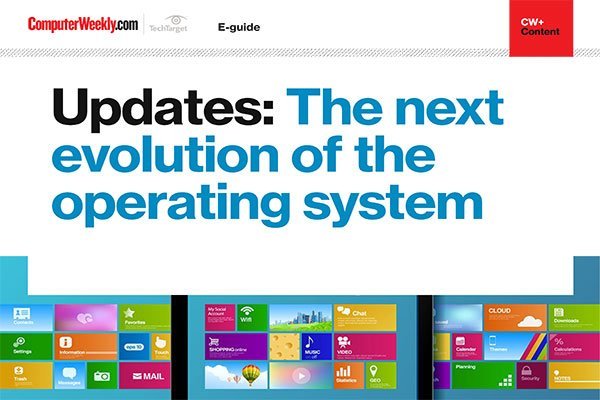 Software Updates: Our latest e-guide is available for your device. Download now?
See how operating systems are evolving with the help of continuous updates and learn about how the Spectre and Meltdown microprocessor flaws have led to improved, more secure processors being released and how Microsoft is evolving its Windows desktop operating system.
By submitting your personal information, you agree that TechTarget and its partners may contact you regarding relevant content, products and special offers.
You also agree that your personal information may be transferred and processed in the United States, and that you have read and agree to the Terms of Use and the Privacy Policy.
Stallard also showed processor packaging technology being developed at HP's research labs that would enable HP to produce by 2004 a Superdome server configured with 128 processors. This system would be based on Intel's next iteration of Itanium, codenamed Madison, which is expected in the summer.
Stallard said the version of the company's HP-UX Unix operating system for Itanium now offered the same functionality as the recent PA-Risc release.
"Customers can start building out their infrastructure on Itanium and they can have a platform that can run HP-UX, Linux and OpenVMS," he said. Stallard showed Oracle 9.2 running on an HP-UX partition on the Superdome, along with a version of Red Hat.
Andy Buss, an analyst at Canalys, said, "64-bit Intel is offering comparable price/performance to PA-Risc, Power4 and UltraSparc -based systems."
He expected demand for Itanium systems within business to come from users who needed to run large, complex database systems, that required 64-bit memory supported by Itanium.
With many leading software companies including SAP and IBM supporting Itanium Buss believed the only piece of the enterprise jigsaw missing for Intel was production-ready 64-bit operating systems, although this will change when the 64-bit version of Windows 2003 is introduced later in the spring.