Microsoft updates patch for NT 4.0
Microsoft has updated a patch that had caused failures in the NT 4.0 operating system it was supposed to secure.
Microsoft has updated a patch that had caused failures in the NT 4.0 operating system it was supposed to secure.
The patch, MS02-071, was originally released on 11 December and addressed a vulnerability affecting the WM_TIMER function on a variety of Microsoft's operating systems including Windows NT 4.0, Windows 2000 and Windows XP.

Download this free guide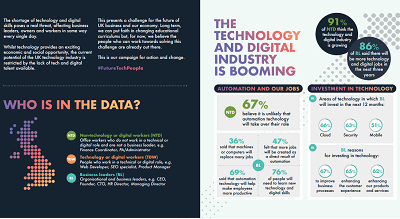 Infographic: How to future-proof UK technology
There is no doubt that the technology industry is booming right now, bringing with it exciting social and economic opportunities. However, there is a real fear that the UK industry may be stunted due to the lack of talent available. This e-guide helps to break down the future fears and expectations of dozens of business leaders and tech workers.
An attacker could take advantage of the security hole to gain full administrative privileges on a vulnerable system, enabling the attacker to add, delete, or modify data at will and create or delete user accounts.
Microsoft rated the vulnerability "Important".
Following the release of the patch, reports surfaced in online discussion groups of random crashes and system reboots on NT 4.0 systems where the fix had been installed. Those problems disappeared when the patch was removed.
On 3 February, Microsoft removed links to the version of the patch for NT 4.0 operating systems from the security bulletin covering the WM_TIMER issue, saying that it had "determined that the patch for Microsoft Windows NT 4.0 machines introduced an error that may, under certain configurations, cause NT 4.0 to fail".
It has now updated the bulletin again, providing links to a new patch for NT 4.0 that fixes the random crash problem.
"Microsoft has investigated this issue and is releasing an updated patch for Windows NT 4.0," Microsoft said.
With a patch now available, Microsoft is recommending customers to review the security bulletin on its technical support website and install the patch at the earliest opportunity if they are running a vulnerable operating system.
The bulletin is at www.microsoft.com/technet/treeview/default.asp?url=/technet/security/bulletin/MS02-071.asp.