Group to push Linux for desktop computing
Linux and application suppliers are forming a desktop consortium to promote the use of the open-source operating system on...
Linux and application suppliers are forming a desktop consortium to promote the use of the open-source operating system on corporate and home desktops.

Download this free guide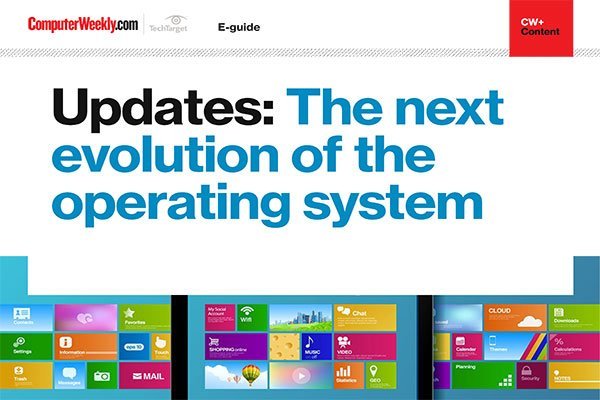 Software Updates: Our latest e-guide is available for your device. Download now?
See how operating systems are evolving with the help of continuous updates and learn about how the Spectre and Meltdown microprocessor flaws have led to improved, more secure processors being released and how Microsoft is evolving its Windows desktop operating system.
By submitting your personal information, you agree that TechTarget and its partners may contact you regarding relevant content, products and special offers.
You also agree that your personal information may be transferred and processed in the United States, and that you have read and agree to the Terms of Use and the Privacy Policy.
The group's members will include Linux suppliers SuSE, MandrakeSoft and Lycoris, as well as a host of Linux application companies including Codeweavers, Ximian and NeTraverse. Also included are open-source organisations such as Debian.org, Samba.org and OpenOffice.org.
The consortium is still in the planning stages, but a "formation committee'' has been created to get the organisation on its feet. The group said it would strive to be a "well-balanced, vendor-neutral organisation" that advocates Linux on the corporate desktop.
Jeremy White, interim chairman of the consortium and the chief executive officer of Codeweavers, said the idea gained support late last year after casual talks among members of the open-source community.
A 90-day timeline is now in place, with the goal of bringing in OEMs and major technology companies to give it a broad reach.
The group will work to bring people who are using Linux on the desktop together with users considering it.
Linus Torvalds, who created Linux in 1991, called desktop Linux "inevitable".
"We already have all of the tools, in open-source software, necessary for 80% of office workers in the world: an office suite including spreadsheet, word processor, and presentation program; a web browser, graphical desktop with file manager and tools for communications, scheduling, and personal information management," Torvalds said.
IDC analyst Dan Kusnetzky said the group will have formidable challenges.
The main stumbling blocks for Linux on the corporate desktop continue to be the difficulty of buying preconfigured computers running Linux from the factory and the absence of some applications. And, while open-source alternatives are available to Microsoft's dominant Office suite, some compatibility issues and missing features remain.
But by banding together as a consortium, the group has a chance of making a dent, Kusnetzky said. The collection of companies could together work to resolve remaining issues of program availability and even the dearth of preinstalled Linux machines - eventually helping to increase the market share of Linux on the corporate desktop.