Trend Micro boosts enterprise offerings
Trend Micro unveiled a range of new services and product updates that it hoped would increase the company's appeal to enterprises...

Download this free guide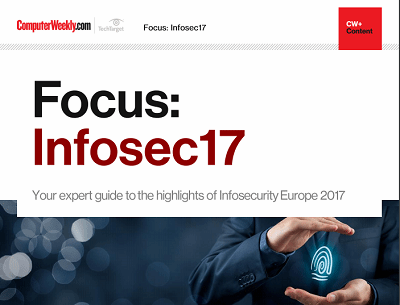 From forensic cyber to encryption: InfoSec17
Security technologist Bruce Schneier's insights and warnings around the regulation of IoT security and forensic cyber psychologist Mary Aiken's comments around the tensions between encryption and state security were the top highlights of the keynote presentations at Infosecurity Europe 2017 in London.

Trend Micro unveiled a range of new services and product updates that it hoped would increase the company's appeal to enterprises burdened with the administrative task of preventing and cleaning up after virus outbreaks.



Trend is expanding its Enterprise Protection Strategy (EPS), a combination of products, services and centralised management tools designed to help IT managers thwart attacks from computer viruses and worms.

The company unveiled EPS in May and customers can sign up for one of a range of support plans, depending on the size and security needs of their organisation.

As part of the expansion, the EPS Outbreak Prevention Services were broadened to encompass file, web and messaging servers running on the Solaris, Linux and Windows platforms as well as users connected via broadband connections from remote offices.

Previously, the Outbreak Prevention Services program worked only for messaging servers on the Windows platform.

The Outbreak Prevention Services distribute information on developing virus outbreaks to Trend Micro customers before the release of a virus pattern file. That information can be used to modify network configurations and prevent or lessen infection.

Trend announced that is also beefing up its Damage Cleanup Services, which help companies clean up after a virus outbreak.

EPS customers will now receive attack-specific cleanup templates through the Damage Cleanup Server, which interacts with and repairs infected machines.

The templates guide customers in removing the remnants of attacks including Trojan-horse programs, registry entries and hidden user accounts that could be used to launch a new attack after the initial attack is thwarted and the damaged systems repaired.

The damage cleanup templates will also work with Trend's existing OfficeScan and ServerProtect products.

Both the Outbreak Prevention Services and Damage Cleanup Services will be sold to customers as annual per-seat subscriptions that will cost between $1 (62p) and $6 (£3.74), depending upon the number of seats sold.
Read more on IT risk management