IBM Itanium 2 servers appear in massive NCSA cluster
IBM is keeping quiet about its Itanium 2 servers but a cluster of more than 800 of them at The National Centre for Supercomputing...

Download this free guide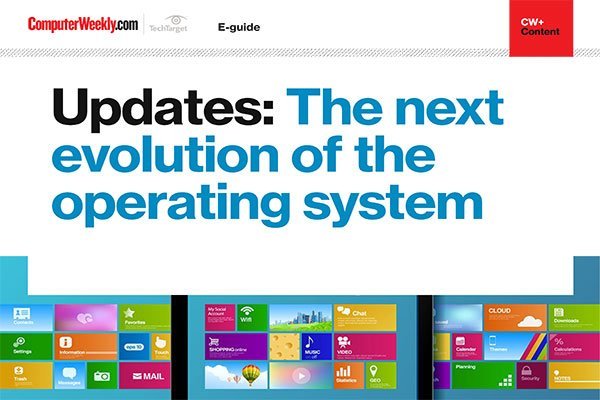 Software Updates: Our latest e-guide is available for your device. Download now?
See how operating systems are evolving with the help of continuous updates and learn about how the Spectre and Meltdown microprocessor flaws have led to improved, more secure processors being released and how Microsoft is evolving its Windows desktop operating system.

IBM is keeping quiet about its Itanium 2 servers but a cluster of more than 800 of them at The National Centre for Supercomputing Applications (NCSA) is spreading the word.



The NCSA has started work on a massive cluster that will combine the computing power of 3,300 Itanium 2 processors from Intel, said Rick Herrmann, head of the high performance computing office at Intel.

IBM has provided the servers that make up the cluster, giving the NCSA hundreds of four-processor systems.

IBM has yet to announce when its Itanium 2 servers, codenamed Man-of-War, will arrive on the market but analysts say users could expect to see the systems by the end of this month.

An IBM spokeswoman confirmed that the NCSA was working with its Itanium 2 servers to build the giant system. She declined, however, to provide the name or shipping date for IBM's servers.

The deal with the NCSA is a boost for Intel's Itanium 2 processor, continuing the success for the chip in the scientific computing space. The NCSA calls the Linux cluster its TeraGrid system.

The news would appear to confirm IBM's commitment to support Itanium 2. IBM has held off announcing any systems based on the chip even though rival Hewlett-Packard has already delivered a number of Itanium 2 systems.

However, IBM earlier this year allowed a system called the x450 to slip on to the showroom floor at the LinuxWorld conference. At the time, an IBM representative said the x450 would arrive this year and would hold between four and eight processors.

IBM has been reluctant to give the Itanium chips vocal support as they compete with its own Power4 processor-based Unix servers.

"IBM wants to use its own proprietary technology," said Illuminata analyst Gordon Haff. "For this reason, they are not enthusiastic promoters of Itanium, but I fully expect to see systems from IBM."

IBM is expected to base its Itanium 2 servers on the same chipset used in its xSeries line of Intel-based servers. The chipset - codenamed Summit - will allow customers to use either Xeon or Itanium 2 processors in the same chassis, which could give IBM an edge over the competition.

"Because of the strength of Summit, I expect IBM's Itanium 2 servers to be among the stronger pieces of big iron in the marketplace," Haff said.