BMC extends data management
BMC Software has unveiled "Project Golden Gate," its Web-based console management blueprint aimed at lowering the cost of...

Download this free guide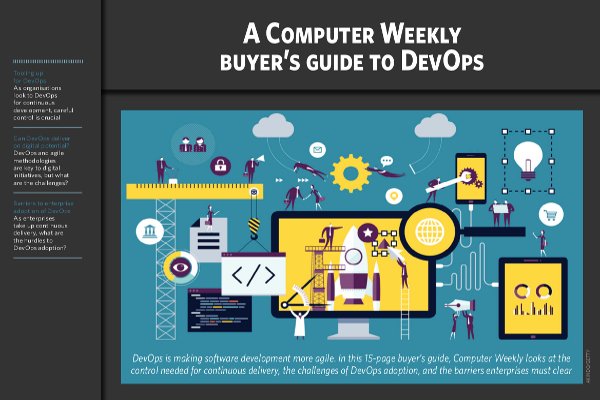 Tooling up for DevOps
Join us as we delve into how DevOps is making software development more agile as well as the control needed for continuous delivery, the challenges of DevOps adoption, and the barriers enterprises must clear.

By submitting your personal information, you agree that TechTarget and its partners may contact you regarding relevant content, products and special offers.

You also agree that your personal information may be transferred and processed in the United States, and that you have read and agree to the Terms of Use and the Privacy Policy.

BMC Software has unveiled "Project Golden Gate," its Web-based console management blueprint aimed at lowering the cost of managing data across an enterprise.



The systems management vendor released five new products in conjunction with its new initiative during its two-day software forum event in Boston.

Project Golden Gate looks to extend BMC's management capabilities to myriad applications and databases, providing a single point of control via BMC's SmartDBA. Systems the product will manage include those from Oracle, Sybase, and IBM's DB2 and IMS (Information Integration Management and Scalability) products, said Karl Chen, vice president of marketing for enterprise data management at BMC.

Chen said Project Golden Gate features built-in intelligence to optimise performance and automate recovery, in addition to customised solutions for managing ERP and CRM applications such as Siebel and SAP. The BMC blueprint also emphasises cross-database management, or heterogeneity, required to operate a single console for data management spanning mainframe and distributed environments.

BMC's reputation for building intelligent management and knowledge modules that can operate in a variety of application environments puts in a good competitive position, said analyst Richard Ptak, president of Ptak & Associates.

"The walls that used to traditionally exist between mainframe and distributed [environments] have just tumbled dramatically in the past few years under the pressures of competition and explosion of the Web," said Ptak.

The five new products supporting Project Golden Gate are:


Energizer for IMS Connect, to manage e-commerce transactions for IBM's IMS Connect environments using a Web-based interface.



Smart Recover for Siebel applications, offering automated backup and recovery for Siebel applications that run on IBM OS/390 platforms.



Smart Recover for SAP, a backup and recovery product for SAP R/3 applications running on DB2 for OS/390 database servers.



Application Restart Control for IMS/DB2/VSAM, an automated management of batch jobs processing.



SQL-BackTrack for Oracle, an updated version of the backup and recovery tool equipped with new features and extended database support for Linux and Oracle9i.


Project Golden Gate runs on IBM's OS/390, ZOS mainframe, Unix, and Microsoft Windows NT. Linux will be featured in an upcoming version of the product. The management system can work as a standalone or as part of SmartDBA and BMC's Patrol and MainView solutions.
Read more on Web software