Wireless access demand spurs release of gateway technologies
A raft of new products has emerged to support the increasing demand for wireless technologies, writes Antony Adshead.

Download this free guide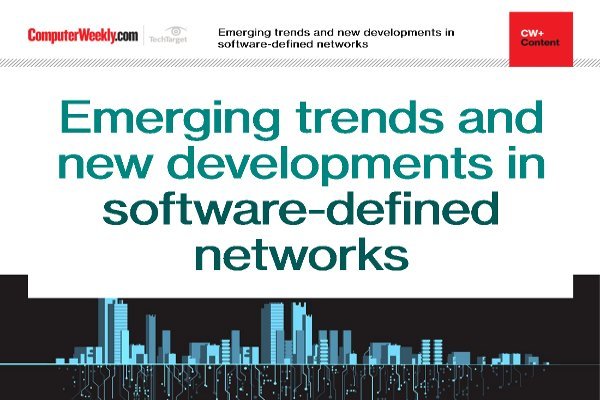 The latest developments and trends in SDN
Join us as we sit down with a number of senior IT managers from multi-national enterprises to discuss the latest trends in the world of software-defined networks.

A raft of new products has emerged to support the increasing demand for wireless technologies, writes Antony Adshead.



To meet the rise in the use of "hotspots", where wireless access is provided to mobile users in a public area, Nomadix has released a pair of gateway products.

One, the Hotspot Gateway HSG-25, is for smaller areas such as in coffee shops. The other is targeted at the hotel industry - the Hospitality Gateway HSG-100.

Both gateways provide Internet access and connect to any IP-based device in the area. End-users sign on and are directed first to a sign-up portal page. Security is taken care of by 802.1x support and a Radius client allows administrators to track user time.

The hospitality-specific gateway allows billing information to be mirrored to multiple servers, direct room billing and a "walled garden" feature so that Web pages can be served without need for customer log-in.

Combined wireless Lan and mobile connectivity could be used via hotspots, for example, to give end-users access to their own ISPs from a portable device via their GSM network, for which they could be billed.

This could be a step nearer following the announcement that US wireless equipment manufacturer Transat and Intel will be working together to devise a wireless Lan/GSM card which would allow authentication on different types of networks with users being billed singly and inter-operator bulk settlements, as with mobile roaming today.

Meanwhile in another wireless arena Toshiba Computer Systems has released a series of portable digital projectors aimed at the business market, which should aid their portability in the office and help to cut down on technical assistance when setting up presentations.
The 802.11b devices - the TLP-T700U and TLP-T500U - can be linked into corporate WLans. The main difference between the products is in brightness and price - with the T700U being the brighter of the two at extra cost.

Variants to the models - the 701 and 501 - have built-in document cameras allowing presentation projection of photos, print and 3D objects.
Read more on Wireless networking