Dell printers and PDAs expected in Q4
Dell Computer's entry into the printer and PDA markets will cause headaches for some vendors but will delight users, according to...

Download this free guide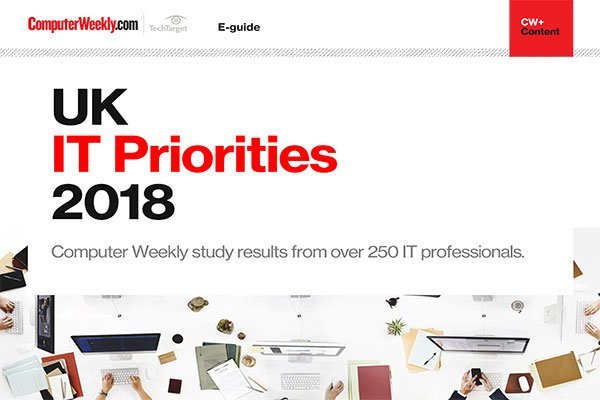 UK IT Priorities 2018 survey results
Download this e-guide to discover the results of our 2018 UK IT Priorities survey, where IT leaders shared with us what they are going to be investing in over the coming 12 months.

Dell Computer's entry into the printer and PDA markets will cause headaches for some vendors but will delight users, according to industry analysts.



Chairman and chief executive Michael Dell confirmed the company will sell printers and PDAs last week. He would not specify when printers and PDAs will be sold, but said the company views both areas as "attractive markets".

Hewlett-Packard is the acknowledged leader in the enterprise printer business, where Dell will initially look to compete with large laser printers, said Steve Baker, director of research at NPD Techworld. "High-end printers are a high price-point, low-volume market, and Dell's opportunities will be much better there in the short run," he said. Dell's traditional strength has always been in the business markets, and only recently have its products been successful in the consumer market, he said.

HP will be forced to examine its business model and see if it can find a way to more aggressively price its products, Baker said.

Dell's ability to deftly manage its manufacturing and distribution activities will serve it well in the printer business, said Rob Enderle, research fellow at Giga Information Group. Due to the strength of the enterprise printer players, however, Dell will probably look to partner with a more established company, like Lexmark International or Xerox, he said.

While the printer market may seem like a more natural complement to Dell's PC and server businesses, both analysts agreed that the enterprise handheld market has more potential in the long term.

"The adoption of PDAs and wireless connectivity is pretty low right now, so there's a lot of opportunity in vertical markets," Baker said. Consumer PDA leaders Palm and Handspring have not spent as much time developing the enterprise handheld market, he said.

"Handhelds are more simple and Dell-like," Enderle said. The margins on printers are extremely low, with many machines sold at near cost and companies looking to make their money on ink cartridge sales, he said.

Dell will attempt to get products out in the fourth quarter, Enderle said. Initially, the company will compete mainly on price, but will look to incorporate new features and options into the second generation of its products, he said.

"Dell has proved they can bring out quality products at lower prices. Businesses are looking for value above all else right now, and if the products are good enough, they'll do okay," Enderle said.
Read more on Data centre hardware