Linuxworld: open source officials eye datacentre-grade Linux
Open Source Development Lab officials at LinuxWorld Conference & Expo stressed their intentions to make Linux more viable for...

Download this free guide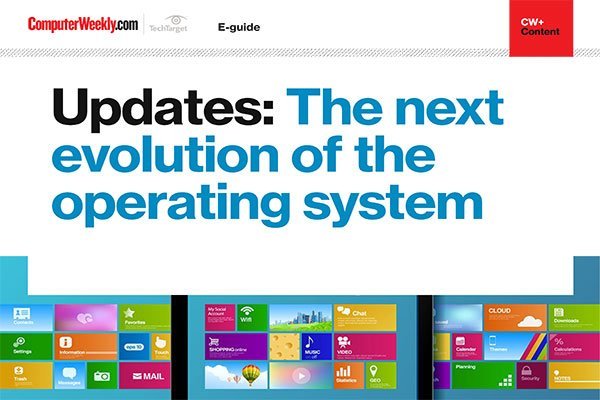 Software Updates: Our latest e-guide is available for your device. Download now?
See how operating systems are evolving with the help of continuous updates and learn about how the Spectre and Meltdown microprocessor flaws have led to improved, more secure processors being released and how Microsoft is evolving its Windows desktop operating system.

Open Source Development Lab officials at LinuxWorld Conference & Expo stressed their intentions to make Linux more viable for datacentres and carriers and gave detailed initiatives intended to meet these goals.



OSDL announced the formation of the Data Center Linux (DCL) Working Group as part of a plan to make the operating system more viable for financial services industry. Subsequently, OSDL hopes to pursue Linux development for the manufacturing and healthcare sectors.

The working group announced publication of the Data Center Linux Technical Scope White Paper, identifying the group's effort, and the Data Center Linux Requirements Definition V0.5, defining platform requirements through a list of features and setting goals for functionality, hardening and conformance to standards.

OSDL chief financial officer Murray Berkowitz, also senior vice-president of advanced technology at Computer Associates, said the organisation wants to make sure mission-critical applications are available for Linux.

"Datacentre Linux is a real key area for us, and it's key for a lot of our member companies," Berkowitz said.

ODSL wants financial services organisations and others to achieve the reliability and scalability needed to move more applications onto Linux for use in business, he said.

OSDL has Linux working on 16- and 32-processor systems to simulate requirements, he said.

The organisation also announced delivery of a Carrier Grade Linux Requirements Definition V1.0 and Carrier Grade Linux Architecture Specification V1.0, and is planning a Linux validation specification.

However, conference attendee Henry Alubowicz, a Linux user since 1995, said Linux already was suitable for datacentres and carriers, adding that the likes of what OSDL is proposing come and go. Alubowicz has worked as a systems administrator for a variety of companies.

The OSDL initiatives represent where everyone wants to go with Linux, Alubowicz said. "Whether people are adherents to Linux or not, their customers are demanding it"

Additionally, OSDL, which has members such as IBM, Intel, Cisco Systems and Red Hat, announced the addition of Force Computers as a member.