Linuxcare's Levanta package aims to ease server consolidation
Linuxcare has rolled out software that helps larger shops configure and update large-scale Linux deployments.

Download this free guide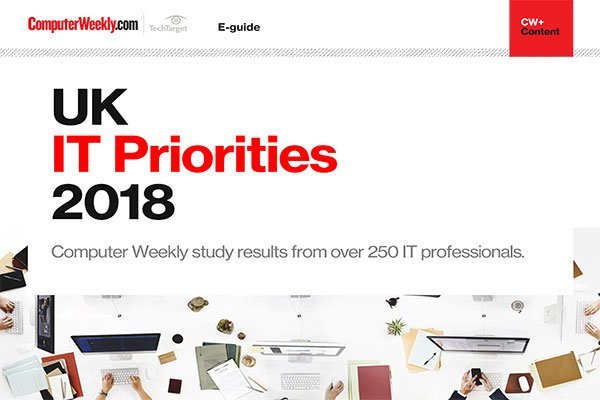 2018 UK IT Priorities survey results
IT organisations in the UK and across Europe are starting to accelerate the move to the cloud. Read more about the key areas in which senior IT managers are planning to invest in over the next 12 months.

Linuxcare has rolled out software that helps larger shops configure and update large-scale Linux deployments.



The San Francisco company's Levanta package is designed to allow administrators to reduce the time it takes to deploy Linux on host systems, as well as allowing them to double the number of Linux servers from a single console that they can configure and update.

"Today you don't really have change-management capabilities on Linux, and that is not acceptable in a data centre. Multiple people have access to and can touch a system, and it is unacceptable to have a situation where you can't roll back to a stable environment," said Avery Lyford, Linixcare's chief executive officer.

Besides being able to institute change management, the new software also is designed to grant administrators the ability to deploy Linux using their best practices in a relatively non-intrusive way, officials said.

And, because the product contains a number of different interfaces, it allows various programmers with expertise in mainframe, Linux, and networking environments to work more efficiently together across an enterprise on a number of different projects.

Linuxcare officials contend that server consolidation is becoming an increasingly important consideration in trying to lower their shop's total cost of ownership as well as lowering their error rates and improving scalability and performance.

Linuxcare said that several large financial services companies are testing and evaluating Levanta as part of their respective Linux-led server-consolidation initiatives.

Levanta is available in limited quantities and will be more broadly available in October, according to company officials. It currently supports z/VM Version 4, releases 2 and 3, as well as Linux distributions including SuSE Linux Enterprise Server 7 with Kernel Version 2.4, and Red Hat 7.2.

The product's pricing starts at $150,000 (£97,975) with technical support and training available from Linuxcare.
Read more on Operating systems software