Shareholder claims AOL misrepresented ad revenue
A New York law firm has filed suit against AOL Time Warner (AOLTW) on behalf of shareholders, claiming the company mis-stated and...

Download this free guide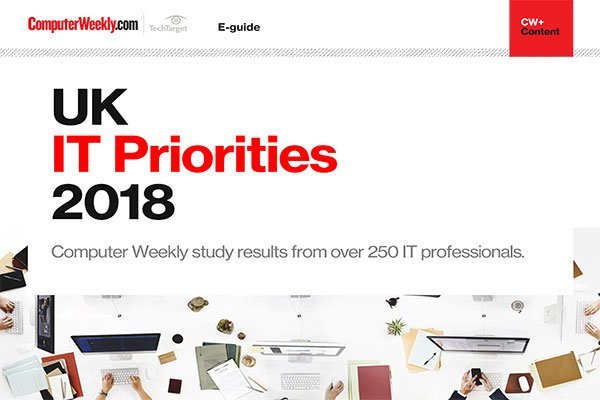 2018 UK IT Priorities survey results
IT organisations in the UK and across Europe are starting to accelerate the move to the cloud. Read more about the key areas in which senior IT managers are planning to invest in over the next 12 months.

A New York law firm has filed suit against AOL Time Warner (AOLTW) on behalf of shareholders, claiming the company mis-stated and artificially inflated revenue from online advertising.



The lawsuit was filed on behalf of shareholders who bought AOL common stock between 19 July 1999 and 10 January 2001 and those who bought AOLTW common stock - following the merger of America Online (AOL) and Time Warner - from 11 January 2001 to 17 July 2002. The suit seeks to recover unspecified damages.

On behalf of its client, AOL shareholder Jennifer Fadem, law firm Lovell & Stewart stated that AOLTW "made misrepresentations and/or omissions of material fact" by including in its revenue statements from online advertising one-time payments that advertisers made to the company in order to terminate advertising contracts, according to a press release issued by the law firm.

The suit went on to allege that AOLTW artificially inflated its online ad revenues in its first financial quarter of 2001 by including $16.4m (£10.4m) worth of online advertising payments from 24dogs.com, which the smaller company made in order to settle a legal dispute with the Internet provider. It also inflated revenues by counting sums received for selling advertising for eBay, the lawsuit alleged.

"This lawsuit is without merit and we intend to vigorously contest it in court. All company accounting has been appropriate and in accordance with generally accepted accounting principles [GAAP], and we have provided our investors with all appropriate material information about our business," said an AOL spokesman.

Also named in the suit is accounting firm Ernst & Young for certifying AOLTW's 2001 financial statements, "even though it knew [or recklessly failed to discover] that AOL Time Warner had counted in revenue sums received in connection with selling online advertising for online auction site eBay," the press release read.

It was reported that AOLTW's mis-statements were followed by a drop in the stock price to as low as $11.75 (£7.46), from a high of $58.51 during the period covered by the lawsuit.

The law firm has encouraged investors who purchased AOL or AOLTW stock during the period outlined by the case to join the class action.
Read more on IT for small and medium-sized enterprises (SME)