IBM puts Linux at heart of New York
IBM is giving its Linux initiative a high-profile new address and testing centre.

Download this free guide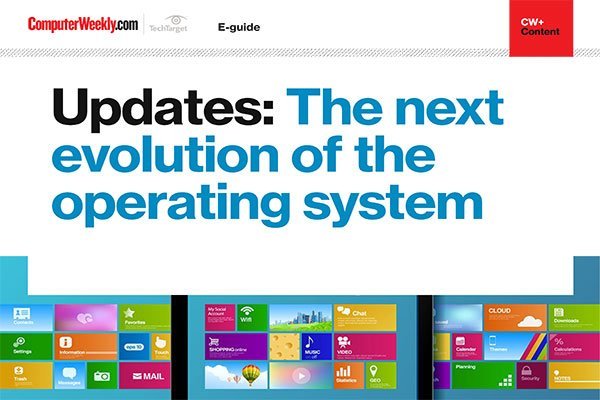 Unpacking the future of operating systems
In this e-guide, we take a look at how updates are the next evolution for operating systems. From security and iris recognition to 3D modelling and easier recognition with OneDrive, updates are key to keeping your device fresh and, most importantly, safe.

IBM is giving its Linux initiative a high-profile new address and testing centre.



The company will open a Linux test centre in its Manhattan offices at 590 Madison Avenue, situated between The Trump World Tower and Sony's high-rise US headquarters. The facility will offer IBM customers in the financial services industry a host of resources for testing applications to run on the open source operating system, Adam Jollans, Linux strategy manager for IBM's software division, said.

"This is another step in increasing the momentum of our customers using Linux," he said. "It will help IBM's customers in the finance industries deploy applications."

IBM said it has more than 40 financial services industry customers in the USA that are using its Linux products. About 20 of those are located in New York, Jollans said.

The Linux Center of Competence, or Linux CoC, will house a test facility with IBM eServer products and mainframes running Linux and IBM's middleware. Those middleware products include its WebSphere application server software and products from IBM subsidiaries Lotus Development and Tivoli Systems. IBM's DB2 database software will also be available at the centre.

Customers will be able to use the hardware and software to tune their internal applications to run on the open source operating system. Additionally, technical staff from IBM Global Services will be on hand to evaluate and test applications on Linux.

SuSE Linux, in Nuremburg, Germany, will provide ongoing installation and technical support for the IBM Linux centre.

Financial software from independent software vendors including SunGard Systems, J D Edwards, Veritas Software and Sybase that have been tuned to run on Linux and IBM hardware will also be available to customers for cross-testing of their applications, IBM said.

"Applications are absolutely key to Linux being used by real customers for real tasks, and that's why one of the big focuses we have at the Linux centre is the involvement of the ISVs," Jollans said.

The Linux CoC is the first of its kind for IBM's customers in the financial services industry, the company said. So far it is also the only one the company has plans to open. It is being backed by $1m in hardware, software and services investments from IBM. That is money well spent, Jollans said, adding that the financial industry has become a big fan of Linux. Traditionally, applications used by financial services companies have been designed to run on the Unix operating system.

IBM and other companies, such as Hewlett-Packard, have recently announced deals to bring major applications used by companies on Wall Street over to Linux. Last week, IBM said it was working with J D Edwards to port the company's CRM application to the open source operating system by the end of the year. HP also recently made a deal with Reuters Group port its market data system from Unix to Linux.