Juniper switches on core IP routers
Juniper Networks has strengthened its core IP routing capabilities with a new switching fabric that will ultimately allow...

Download this free guide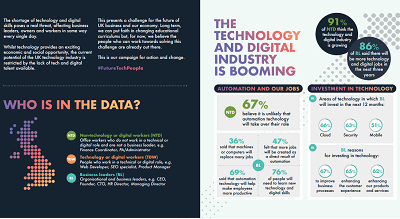 Infographic: How to future-proof UK technology
There is no doubt that the technology industry is booming right now, bringing with it exciting social and economic opportunities. However, there is a real fear that the UK industry may be stunted due to the lack of talent available. This e-guide helps to break down the future fears and expectations of dozens of business leaders and tech workers.

Juniper Networks has strengthened its core IP routing capabilities with a new switching fabric that will ultimately allow carriers to link multiple routers and manage them as a single entity.



Part of the company's new Matrix technology architecture, the switching fabric, dubbed TX, was introduced last week in conjunction with the release of their next-generation line of IP core routers.

Currently deemed an "active engineering program" by Juniper, the TX technology will allow carriers to link as many as eight of Juniper's new IP core routers in a non-blocking manner; thus allowing carriers to meet the 80% year-over-year growth rate in IP traffic forecasted by Probe Research in a report released earlier this year.

The new family of core routers is based on a new ASIC technology dubbed T-series. The first router with the new ASIC technology is the T640 router, which delivers 640Gbps of throughput - twice that offered by Cisco Systems' 12416 Internet routers - and 770 million packets per second forwarding. The T640 also boasts 32 OC-192c ports and 128 OC-48c ports.

Juniper executives claim it would take five racks of Cisco's 12416 Internet routers to equal the port density of a single T640. Juniper says this is accomplished by its new Matrix technology architecture that does not waste ports to connect routers to each other.

"Today a lot of carrier capital expenditures are consumed by interconnecting slots," said Kevin Dillon, director of portfolio marketing at Juniper Networks.

"Our new rear-side connectivity [optical backplane extension] allows interconnectivity but doesn't waste revenue-generating front-side ports," Dillon said.

Analysts are impressed with Juniper's efforts, noting the approach marks a push to deepen its enterprise capabilities.

"They have all the functionality and features that carriers were asking for," said Nancee Ruzicka, program manager at Yankee Group. Ruzicka said Cisco and Alcatel will soon release new architectures, noting that Cisco is concentrating on its enterprise and metro lines.