CEBIT: Deutsche Telekom shows mobile portal
German telecoms giant Deutsche Telekom (DT) is demonstrating a new portal offering access to news, financial data, travel,...

Download this free guide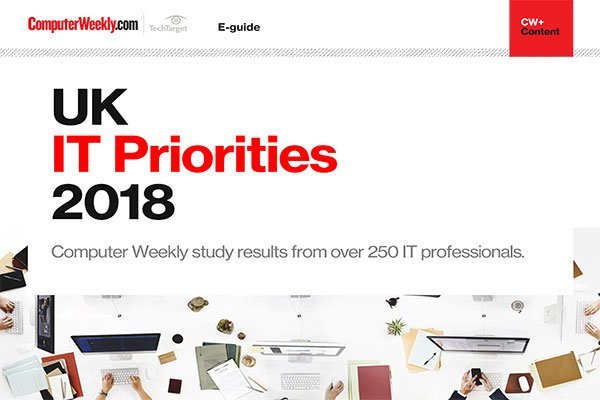 2018 UK IT Priorities survey results
IT organisations in the UK and across Europe are starting to accelerate the move to the cloud. Read more about the key areas in which senior IT managers are planning to invest in over the next 12 months.

German telecoms giant Deutsche Telekom (DT) is demonstrating a new portal offering access to news, financial data, travel, sports, and entertainment at this week's CEBIT conference in Hanover.



DT chairman Ron Sommer demonstrated the prototype service on a handheld device on Monday, at the huge annual IT trade show.

The portal's five content areas, which the company calls "T-Zones," will be accessible via mobile phones based on the current standards WAP or GPRS, or via handheld devices tapping into a LAN, said Sommer.

Sommer said: "This is the strategy of (DT wireless subsidiary) T-Mobile, with which we also want to lay the groundwork for the future success of UMTS." UMTS is the next-generation wireless technology under construction in Europe.

The service is scheduled to be launched to consumers in Germany in May or June, said Jürgen Kindervater, DT's head of corporate communication. T-Zone offerings with locally appropriate content are also planned for other countries where T-Mobile has wireless holdings, including Central and Eastern Europe, he added, though he declined to say how much the service would cost.

Sommer sounded a confident note about the future of UMTS, which has been the subject of some speculation throughout Europe given the huge sums spent so far for licensing and infrastructure, and the constant delays in service starts.

"It's just been two years since we were asked: Who needs T-DSL?" he said, referring to the company's brand name for its digital subscriber line offering, which was initially slow to find acceptance among German customers. "Today we have decidedly more than two million customers and the demand is continuing to boom."

Similarly, he said, he is confident that the often-posed question, "Who needs UMTS?" will be answered definitively within the next two years.

In a related announcement, Sommer said that T-Mobile will introduce a single brand name across its many subsidiary wireless holdings. "We are on the way to building T-Mobile into a global mobile telecommunication brand," he said.

The global brand announcement follows similar moves made by companies such as France Télécom with its Orange brand, and the UK's Vodafone, which is integrating its acquired subsidiaries by first adding the Vodafone name and then eventually dropping the local brand name.
Read more on Data centre hardware