Counterfeit software stings council
A local authority has been named, shamed and fined by the Business Software Alliance (BSA) after co-operating in an audit with...

Download this free guide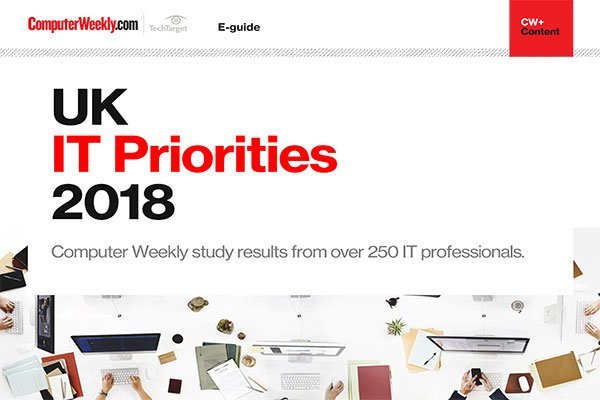 UK IT Priorities 2018 survey results
Download this e-guide to discover the results of our 2018 UK IT Priorities survey, where IT leaders shared with us what they are going to be investing in over the coming 12 months.

A local authority has been named, shamed and fined by the Business Software Alliance (BSA) after co-operating in an audit with Microsoft.



Clackmannanshire council had a select agreement with Microsoft, a member of the BSA. When the council wanted to extend the number of licences, it bought an additional 470 loose end-user licences of Microsoft Office 97 at from a reseller at a "discounted" price.

When Clackmannanshire presented the loose end-user licences to Microsoft for verification, Microsoft said they were invalid and counterfeit. In the ensuing court case, the council was fined £42,500 and forced to purchase 470 Microsoft Office XP licences at a cost of £102,229.

Keir Bloomer, chief executive of Clackmannanshire council, said: "The council bought the licences in question in good faith. However these licences proved to be invalid, a point the council brought to the attention of Microsoft."

Rather than extend the existing Office 97 licence, Clackmannanshire agreed to upgrade to the latest Office XP software licence. A spokeswoman for the council said: "The new licences are for MS Office XP and were bought to replace the original 470 Office 97 licences as Office 97 is no longer available."

Local authorities have been hit hard by Microsoft's new licence policy. According to Socitim, the public sector IT user group, feedback from its members and findings from its 2000/01 Trends Survey shows that local authorities in the UK will need to find between £50m and £80m, thanks to Microsoft's new licensing scheme which will come into full effect this summer.

Jim Haslem, senior vice-president at Socitm, told CW360.com he was not aware of other councils having trouble with the BSA.

As sales of software take a nosedive within the IT industry, recouping licensing fees from tracking down pirated software is increasingly being used to generate revenue. The BSA has been at the centre of a much controversy over its ongoing anti-piracy campaign, which involves UK businesses conducting their own software audits.

Tony Lock, senior analyst at Bloor Research reminded users: "The only way to deal with requests from the BSA is to pass it on to the legal department".
Read more on Operating systems software