Slow start for 64-bit Windows
The much-heralded dawn of 64-bit computing on PCs has got off to a slow start with PC server manufacturers seeing little demand...

Download this free guide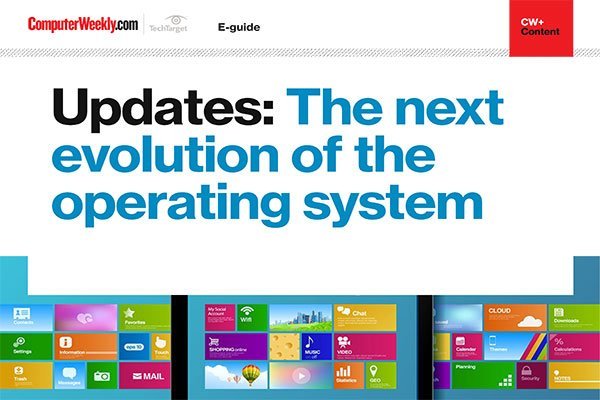 Unpacking the future of operating systems
In this e-guide, we take a look at how updates are the next evolution for operating systems. From security and iris recognition to 3D modelling and easier recognition with OneDrive, updates are key to keeping your device fresh and, most importantly, safe.

The much-heralded dawn of 64-bit computing on PCs has got off to a slow start with PC server manufacturers seeing little demand for the new high-end hardware running 64-bit Windows.



While the 64-bit Intel Itanium processor has been available since May, Compaq was late to deliver its server, owing to bugs it found in the new chip. The server giant started shipping mid-December 2001 with the introduction of the 64-bit ProLaint DL590/64.

Rhys Austin, Intel servers product marketing manager, told CW360.com: "I don't expect this server to become mainstream for a considerable time." He said, while there was considerable interest among users, he was seeing the most demand from software makers and in-house corporate development teams.

Austin admitted that a major roadblock preventing the adoption of 64-bit PC servers was a lack of applications. "We are only now getting copies of Windows 2000 Advanced Server limited edition [the 64-bit Windows operating system]." He added that the 64-bit version Microsoft SQL Server was still in beta, as was the Oracle database.

Tikiri Wanduragala, senior consultant at IBM, said the company introduced its 64-bit eServer X Series 440 in the summer 2001, expecting very small numbers to be shipped. To date, he said, the number of 64-bit Itanium servers shipped was "in the hundreds" among IBM's large account customers.

Another blow for Microsoft's 64-bit vision came as Hewlett-Packard announced it was shipping 64-bit Linux machines. A spokeswoman said that early adoption of HP's 64-bit Itanium servers were using the hardware in technical computing where Linux and Unix were the established operating systems.

SAP said it was not seeing great demand among users for 64-bit technology but the company has just announced a fast customer shipment programme for businesses planning to adopt Microsoft Advanced Server limited edition.

Martin Tenk, technology pre-sales manager at SAP UK, expected demand for the 64-bit Windows OS to increase when Intel releases McKinley, the next 64-bit processor. "The advantages are not there yet for users to want 64-bit computing," he said. One of the benefits 64-bit Windows he noted was that it was better suited for running Unicode, the alternative to ASCII characters on computers used when operating internationally.