IBM drops Compaq to go it alone
IBM has unveiled a midrange storage system, while at the same time quietly cancelling a major storage partnership agreement with...

Download this free guide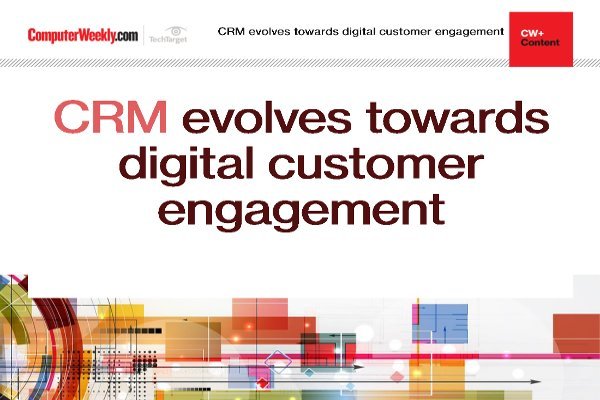 Enhancing digital customer engagement with CRM
Learn about customer relationship management has evolved towards engaging with customers through every channel, with digital at the forefront.

IBM has unveiled a midrange storage system, while at the same time quietly cancelling a major storage partnership agreement with Compaq.



The T700, which uses fibre channel technology to connect to servers, signals the end for the heavily promoted agreement to resell Compaq's MA8000 midrange modular storage system. IBM sold the MA8000 in exchange for Compaq reselling the company's high-end Shark system to some of its customers.

IBM stopped taking orders for Compaq's modular system on 30 October, claiming that customers were playing the two companies off each other. The company also claimed that feedback from IBM sales partners indicated they preferred to sell IBM equipment.

EMC, IBM's main storage rival, claimed the product shifts were leading IBM customers down technological blind alleys. Ken Steinhardt, EMC's director of technology analysis, said his company's Clariion system was a single architecture product that has lasted for 10 years. This, he said, showed continuity and a commitment not to leave customers in the lurch.

Industry analyst Clive Longbottom, of Quocirca, argued that IBM is simply taking a necessary step.

"Storage is becoming massively important, and so vendors are deciding that rather than skim a percentage off the top, it's much better if they go their own way with their own products," he said.

"As a result of this, EMC is suddenly finding that from being number one, it is meeting a lot more in the way of competition, and it is fairly open competition. IBM, Compaq, Storagetek and others are putting together systems that can be managed in a heterogeneous environment.

Longbottom added: "EMC is still going down the homogeneous route: EMC managed and EMC hardware, so that you are stuck in an EMC buying rut.

"When EMC sees IBM, Sun, Dell and others coming along with open storage area networks, it is the writing on the wall," he commented. "But rather than trying to fight back through opening up their products, they are doing it through marketeering."

However, EMC has released a number of storage software products that claim to offer IT managers an interoperable network.

"What customers want in the long term is to manage all the information across their enterprise, whether it's on EMC or one of our competitors' platform," said Joe Tucci, EMC president and chief executive.
Read more on Business applications