Let Mom manage your server-level operations
This July, Microsoft will put its Microsoft Operations Manager (Mom) onto the price list for the first time. The product,...

Download this free guide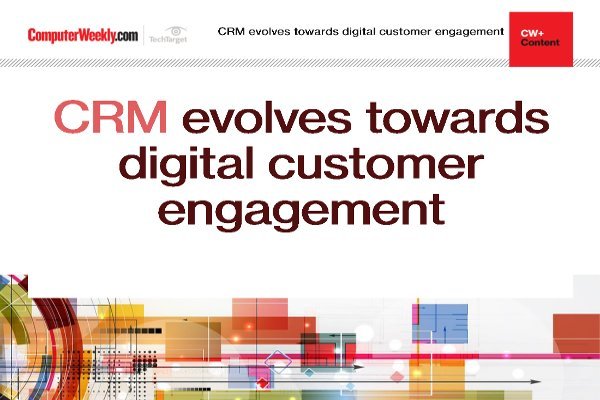 Enhancing digital customer engagement with CRM
Learn about customer relationship management has evolved towards engaging with customers through every channel, with digital at the forefront.

By submitting your personal information, you agree that TechTarget and its partners may contact you regarding relevant content, products and special offers.

You also agree that your personal information may be transferred and processed in the United States, and that you have read and agree to the Terms of Use and the Privacy Policy.

This July, Microsoft will put its Microsoft Operations Manager (Mom) onto the price list for the first time. The product, targeted at the systems management market, will focus on server-level management, leaving client management and administration to the Systems Management Server, writes Danny Bradbury.



Mom is essentially a repackaged version of NetIQ's Operations Manager. NetIQ will be paid $175m (£115m) every three years for the Operations Manager licence.
Microsoft has added more functionality to the product by including elements of its .net Management Services architecture. The framework is a set of XML-based components. Low-level elements include the Windows Management Interface (WMI) protocol, which can be mapped to XML.

One advantage of building XML and .net support into Mom is that it will be able
to deliver systems management information across the firewall, making remote network management easier. It will also be able to generate HTML-based systems management views that can be displayed in the Microsoft Management Console.

Another significant element of the .net Management Services system is the use of the Biztalk Framework, which can include process-oriented information in XML message headers. This paves the way for the integration of business process instructions based on systems management data and beyond.

In theory, it could support the possibility of applications that configure themselves based on information delivered via the .net Management Services architecture. In practice, the idea of self-healing software infrastructures triggered through positive feedback loops are some time away.

While Mom will support Microsoft Windows products, separate management packs must be purchased for third party products, such as Domino and Oracle.
Extensions to the system break down into four main areas: additional application monitoring, platform agents, connects, and unique Mom-based applications.

SAP is among the applications that additional application monitoring will cover. Platform agents will enable Mom to manage other operating systems, including the most popular flavours of Unix, Linux and Novell. Connectors will let the system hook into other systems management products such as Tivoli, CA Unicenter, and software from Micromuse.

"The software applications will be OEM deals where we leverage Mom but ship a brand-new application," explained Oliver Thierry of NetIQ. Examples would be specific applications for security management, or network management.


Microsoft Operations Manager



Comprehensive event management of Windows 2000/NT4 Server, Active Directory, IIS and .net Enterprise Servers through an enterprise event log that collects and reports on information generated from systems across the network


Distributed capabilities track and monitor information and send alerts to pagers or through e-mail. These alerts can also cause actions that repair the original problem


Problems are tracked across time and the system generates detailed reports on the health of the managed environment


Domain-specific operations management through detailed management packs for different Microsoft products


Integrates with other enterprise management systems through support for management technology standards.


www.microsoft.com/ windows2000/management/




Read more on Business applications