IBM boosts network storage options
IBM has introduced two products designed to increase the options for users implementing storage area networks (San), writes...
IBM has introduced two products designed to increase the options for users implementing storage area networks (San), writes Nicholas Enticknap.
The IP Storage 200i makes San storage capabilities available over a TCP/IP network. Meanwhile, the NAS 300G allows Fibre Channel San devices to attach to Ethernet networks. It is intended for departmental and workgroup networks and supports Windows NT/2000 and Linux clients.

Download this free guide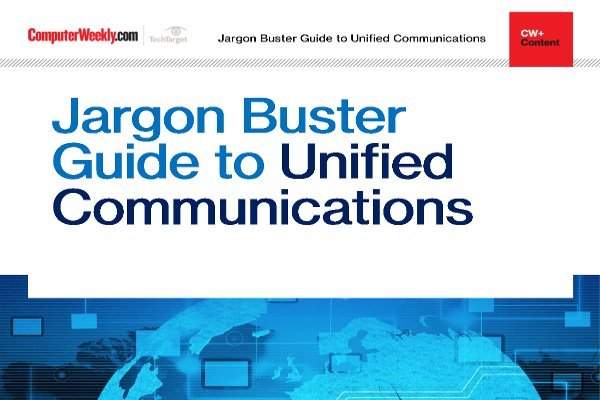 Jargon buster guide to Unified Communications
Explore some of the key elements of a Unified Communications deployment and discover insight into some of the emerging trends that are changing the way we communicate in our working lives.
By submitting your personal information, you agree that TechTarget and its partners may contact you regarding relevant content, products and special offers.
You also agree that your personal information may be transferred and processed in the United States, and that you have read and agree to the Terms of Use and the Privacy Policy.
NAS 300G is designed to help users avoid the complexity and cost of installing a Fibre Channel infrastructure before they can set up a San. It attaches instead to existing TCP/IP networks using an emerging standard known as iSCSI, which was jointly formulated by IBM and Cisco and has been submitted to the Internet Engineering Task Force for consideration as an international standard.
Sans are currently created using purpose-built Fibre Channel standards, which offer significantly better performance than TCP/IP. But, despite performance limitations, IBM sees shared storage devices for TCP/IP networks as a big opportunity, according to US storage solutions product manager Jill Kaplan.
"We want to get in very early, and be active in the evolution of these products," she said.
The IP Storage 200i is built with Intel Pentium III processors running under Linux. Storage capacities range from 108Gbytes to 1.74Tbytes. IBM will start shipping it in volume in June, priced at about £20,000.
The NAS 300G, which also uses Pentium III chips, is a specialised server for performing high-speed block transfer and file protocol conversions. It is intended to be a bridge between IBM Fibre Channel San storage devices, such as the Enterprise Storage Server (Shark), and Ethernet networks to combine the scalability of a San with the file sharing capabilities of network-attached storage (NAS).
The unit can be configured with one or two nodes, each of which has two processors. The dual-node version can be configured to offer either failover protection or increased performance.
The server is similar to EMC's Celerra product, which provides NAS file sharing using the company's Symmetrix top-end disc system. The NAS 300G allows sharing between 14 types of server. It is due to ship this month, with prices starting at about £45,000.
For more on San products see www.itnetwork.com
Read more on Network hardware