BCS members may break the law to protect society


Professional bodies are needed to protect not only the interests of society as a whole but also those of their own members - and sometimes those members...


Professional bodies are needed to protect not only the interests of society as a whole but also those of their own members - and sometimes those members may need to act against the law to protect all these interests.

This is the view of Richard Jennings, a teacher of professional practice and ethics to computer scientists at Cambridge University and a recent contributor to the BCS ethics committee's examination of the society's codes of conduct and practice, writes John Kavanagh.

Download this free guide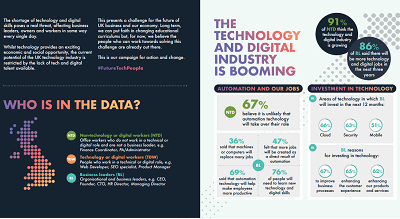 Infographic: How to future-proof UK technology
There is no doubt that the technology industry is booming right now, bringing with it exciting social and economic opportunities. However, there is a real fear that the UK industry may be stunted due to the lack of talent available. This e-guide helps to break down the future fears and expectations of dozens of business leaders and tech workers.
"Why do we have professional organisations?" Jennings asks. "One important reason is to get people with a common interest together, to share experiences and help each other."
Once formed, professional bodies gradually move on to some sort of regulation of their fields, he says. "This is because we have a pride in our work - we want to do it well and we want others to carry on following good practice."
Even so, there is an element of self-interest. "Without self-regulation, there is a chance that government or society will regulate and do a worse job than the profession itself." But professionals do have obligations, Jennings says. "These arise basically from our superior knowledge of our field - we know things that can happen, that others don't know.
"For example, in IT we know how intimate surveillance can get, how closely people can be tracked in their normal daily activities. People may not realise the significance of controlled circuit TV, for example - that this is the leading edge of the Big Brother wedge. Arguably we need to make the possibilities public.
"We have a duty of care here. The BCS' royal charter says we have a duty to inform the public."
But he warns, "It is also important for us to inform the public, lest they see the profession as a body of people out to promote their own self-interest.
"There has recently been a growing undercurrent of disenchantment with science, a perception that scientists don't seem to be reacting to public concerns. I would not want this happening in the computing profession. We must be seen to be acting in the interests of society as a whole. Our obligation to the public is in our own self-interest."
Professionals also "engage with the law", as Jennings puts it - and although this is generally to help law makers, it can create conflict in extreme cases.
"We as professionals, with ethical concerns, need to see if a law is satisfactory, and if the consequences of proposed laws will be as envisioned."
There may be a consideration for the BCS Code of Conduct here: Jennings says the US Association for Computing Machinery's (ACM) code says that a member must obey laws unless there is a compelling ethical reason not to.
"The ACM code says that sometimes laws may be immoral or inappropriate and should be challenged - but it adds that if one chooses to violate a law because it is unethical, one must accept the consequences for one's own actions," he says.
Read more on IT legislation and regulation