Matchmaking community starts for dotcome startups looking for venture capital


More companies are springing up with the aim of putting venture capitalists in touch with hot young Internet entrepreneurs - an idea pioneered by First...


More companies are springing up with the aim of putting venture capitalists in touch with hot young Internet entrepreneurs - an idea pioneered by First Tuesday. Companies have been rushing to form and join Web-based trading communities, and there is now even a community to put entrepreneurs in touch with venture capitalists as well as other services, such as technology and marketing.

Last weekend, DCfor.com - first formed by a team that included expertise gained at firms such as SRI Consulting, e-business services group Momentus, Deutsche Bank, and recruitment specialist Robert Walters - formally launched. It held an all-day "offline" event intended to help budding entrepreneurs realise their Web dreams.

Download this free guide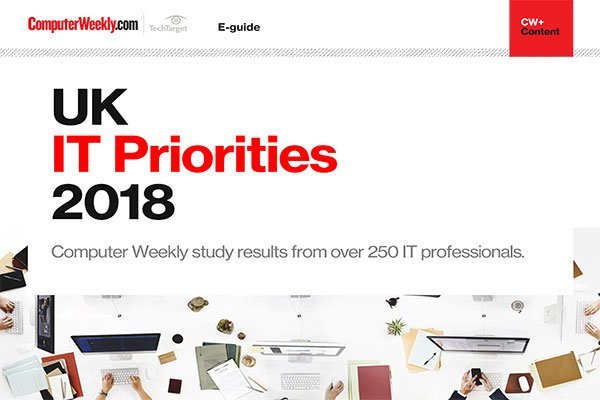 UK IT Priorities 2018 survey results
Download this e-guide to discover the results of our 2018 UK IT Priorities survey, where IT leaders shared with us what they are going to be investing in over the coming 12 months.
By submitting your personal information, you agree that TechTarget and its partners may contact you regarding relevant content, products and special offers.
You also agree that your personal information may be transferred and processed in the United States, and that you have read and agree to the Terms of Use and the Privacy Policy.
Its offerings include recruitment services for dotcoms hunting for people to get their ideas off the ground. By last weekend, it had more than 700 members, coming from all areas, including entrepreneurs looking for seed capital, venture capitalists, job seekers, even law firms and PR companies.
DCfor.com insists it is not challenging the First Tuesday role, and does not consider itself to be a competitor. It regards itself as creating a "community" to help dotcoms outsource non-mission critical activities in order to help them focus on their core propositions and get their ideas to market faster.
DCfor.com is already responsible for managing Compaq's own "incubation" facility for dotcoms, dubbed "Ugly Duckling".
In keeping with its goal of helping prospective entrepreneurs get their ideas off the ground, the organisation's Web site already has a business planning wizard to help entrepreneurs submit their ideas for assessment, and partner wizards to help start-ups find development and marketing partners and management personnel.
The organisation might be a useful starting point for would-be IT specialists working in lumbering bricks-and-mortar companies to get their ideas off the ground. Eventually, they are going to have to find the courage to leave the corporate nest, which is where DCfor.com kicks in.
One would-be entrepreneur, Ben Southgate, admitted, "I was going to quit my job on Monday. Now I'll do it with a lot more confidence. I'm more inspired."
Does it have to be this way? Say you are a frustrated IT executive who can see where things should be headed, do you have to jump ship? Could the self-help idea offered by Dcfor.com be applied to the bricks-and-mortar giants trying to become click-aware?
Frustrated executives require help to wake up a board, galvanise a marketing department to work with IT, and persuade business units to spot the opportunities for new online markets. It must be readily available, and offer self-help.
Must companies go down the management consultancy route offered by the Big Five, or turn to "digital consultants" such as Viant, Scient, Razorfish and Agency.com? Or is there a Blair-like "Third Way"?
The past few weeks have seen a string of business-to-business exchanges set up, covering the retail, automotive and energy sectors. Each one has major players - Shell, General Motors, Ford, Carrefour - all driving the creation of exchanges which can cut procurement costs. The conventional wisdom might be that these exchanges would operate separately.
According to Commerce One, one of GM's partners in the huge automotive exchange, what is really at stake here is a process where traditional sectors in which these operate could become blurred.
What is to prevent one exchange "portal" trading with another? For example, Tesco could take advantage of services offered by members of a specific energy portal. Eventually, what would stop the whole traditional notion of "industry sectors" being turned on their heads as new "industries" arise?
In future, even retailing, car-selling or energy production might turn out to become an "old" industry in the same way we now regard coal, or steel production.
Curiouser and curiouser
Read more on IT for small and medium-sized enterprises (SME)