Senator Steve Fielding contemplates ban on business process offshoring
Family First Senator Steven Fielding's consultation process on his Bill to restrict contact centre offshoring has thrown up the prospect of bans on business process offshoring.
Family First Senator Steven Fielding's discussions with industry about his Bill to restrict contact centre offshoring has raised the prospect of new restrictions on business process outsourcing.

Download this free guide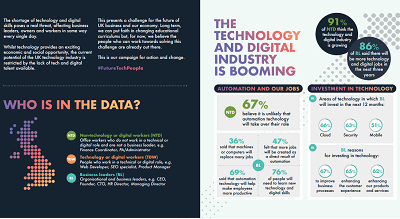 Infographic: Future-proofing UK technology
The current potential of the UK technology industry is restricted by the lack of tech and digital talent available. Read through this challenge for the future of UK business and our economy.
By submitting your personal information, you agree that TechTarget and its partners may contact you regarding relevant content, products and special offers.
You also agree that your personal information may be transferred and processed in the United States, and that you have read and agree to the Terms of Use and the Privacy Policy.
Senator Fielding's Bill would force offshore contact centres to identify their location when speaking to customers. It would also make it compulsory for organisations to ask customers to opt-in before the are offered offshored customer service. Another provision of the Bill would prevent data describing Australian customers being sent offshore without customers' permission.
Speaking at the 2009 Customer Service and Contact Centre Summit, Senator Fielding said he has met with a Bank to discuss the bill.
"I have had a meeting with a Bank already. They were quick off the mark to come and talk to us... about the IT area for example [and] the back office where some of the other jobs are going."
Later in the speech Fielding said he is "sticking with call centres at this stage."
Fielding said his motivation for creating the Bill is to start a national conversation about offshoring, a practice he believes is only ever discussed "by press release" and is begrudgingly accepted without Australians ever having been consulted about whether or not they feel it is appropriate.
Asked if the Bill makes sense given the contact centre industry typically experiences 50% annual attrition and struggles to find workers, Senator Fielding said he hopes to improve the status of call centre work with the Bill by making Australians aware of the scale of the industry and its contribution to the economy.
Read more on CW500 and IT leadership skills