Oracle makes updates to the Solaris range
Oracle has updated the security for its virtual machines through enhancing to its Solaris product line; plus more daily news.

Oracle makes updates to the Solaris range
Oracle has updated the security for virtual machines through enhancements to its Solaris product line. The updates cover the Solaris 10 9/10 enterprise OS, its availability and disaster recovery product Solaris Cluster 3.3, and development platform Oracle Solaris Studio 12.2.

Download this free guide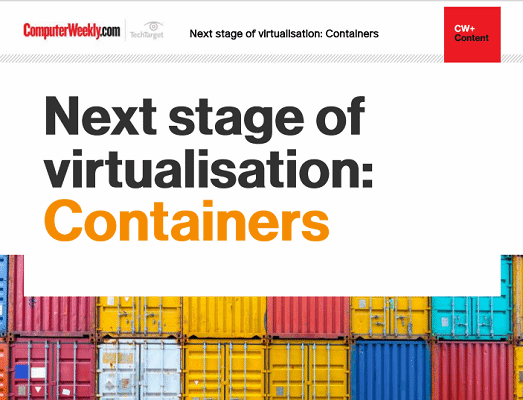 Next stage of virtualisation: Containers
Who doesn't love building blocks? Following the burst of cloud computing, containers are becoming a necessity for all organisational transformation and development. Follow us as we go through the technologies that complement and enhance their use, and outline a first-hand insight into the impact.
By submitting your personal information, you agree that TechTarget and its partners may contact you regarding relevant content, products and special offers.
You also agree that your personal information may be transferred and processed in the United States, and that you have read and agree to the Terms of Use and the Privacy Policy.
Parallels Desktop 6 for Mac OS X due for release
Parallels has announced that Parallels Desktop 6 for Mac OS X is due for release very soon. New features will be included to improve the line between Windows and Mac on the same hardware. Parallels creates virtual environments that enable Windows 7 to run from within Mac OS X.
Microsoft head entrusted to give Nokia its mojo back
Nokia has appointed Microsoft's business manager Stephen Elop as its new chief executive, with the aim of changing the company's strategy from the top down. Elop replaces Olli-Pekka Kallasvuo, who had been chief executive since 2006. July saw the phone manufacturer take a 40% nose dive in second quarter profits.
Storage software market sees growth year one year for Q210
The worldwide storage software market saw revenues of nearly $3 billion for Q2 of 2010, a 3.3% rise from Q2 of last year, according to analyst IDC. However, these numbers represented a 2.3% decrease from the previous quarter.
BridgeHead and Dell put heads together on hospital archiving solution
BridgeHead Software has snagged Dell to resell its Medical Archive offering. Together, the vendors claim they will be offering hospitals a new way to store their medical and administrative data. Dell will be reselling Bridgehead software with its DX6000 object storage array.
Kayleigh Bateman is the Site Editor of SearchVirtualDataCentre.co.uk.
Read more on Server virtualisation platforms and management