Consolidation of data center aids data management at ACG Worldwide
Faced with management of data generated by a large workforce across different locations, pharma firm ACG opts for consolidation of data center infra.
With more than four decades of experience in the pharma industry to its credit, Indian player ACG Worldwide holds the distinction of being one of the largest manufacturers of hard gelatin capsules in the world. The group comprises of 13 companies, which include subsidiaries in China, the USA, Indonesia, Brazil and some European countries.

Operations spread over different locations means that ACG Worldwide has

Download this free guide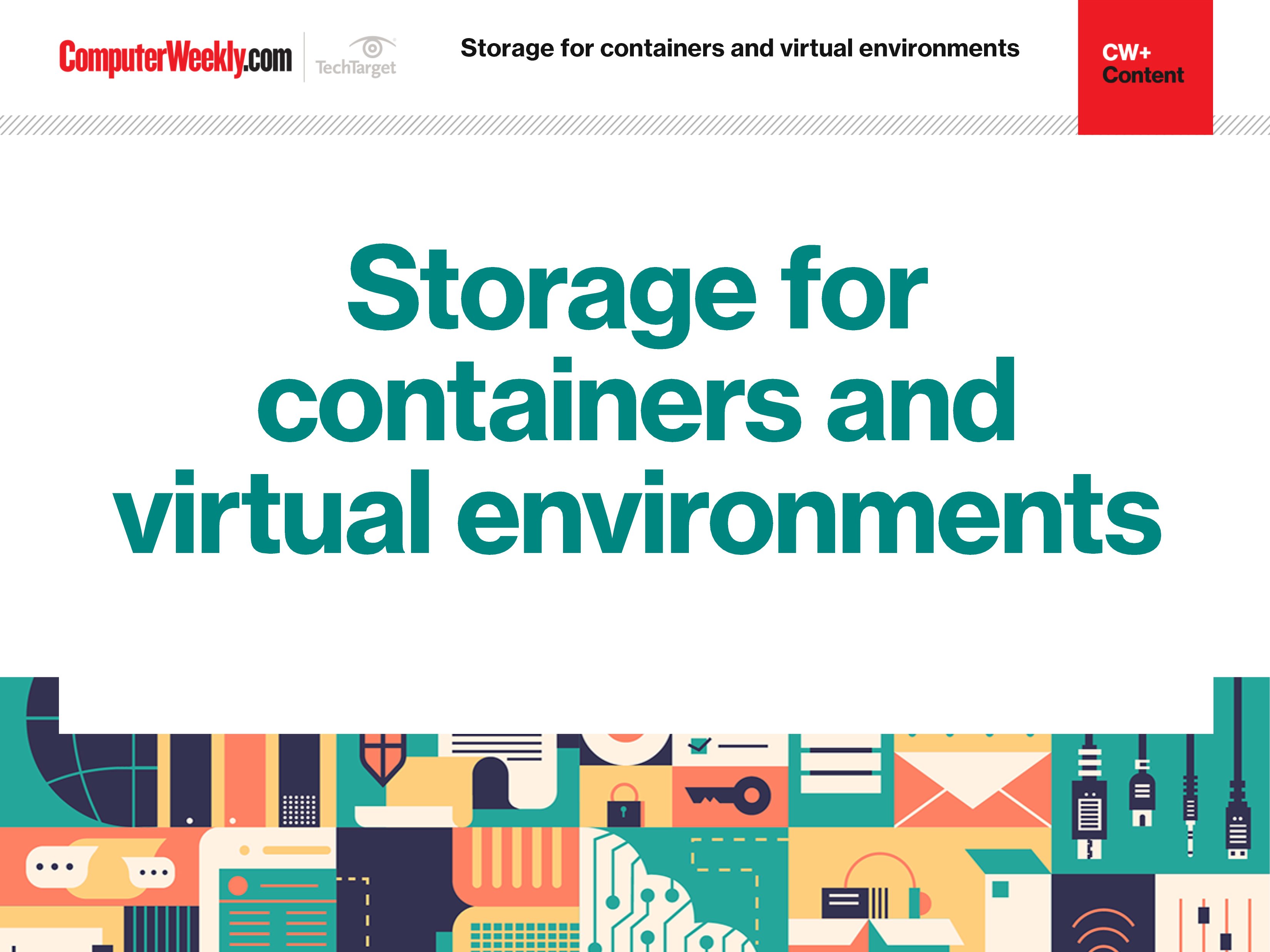 Top tips for managing storage in a virtual server environment
Get a complete run-through of the main choices in data storage for containers, look at the essentials of virtual server storage and learn about storage performance in virtual server and desktop environments.
By submitting your personal information, you agree that TechTarget and its partners may contact you regarding relevant content, products and special offers.
You also agree that your personal information may be transferred and processed in the United States, and that you have read and agree to the Terms of Use and the Privacy Policy.
more than 3,200 people on its rolls. This translates to large chunks of data that the company has to deal with. ACG Worldwide was also scaling up its activities and workforce, which meant management of enormous data generated from several places. Faced with this tough task, the company decided to centralize its IT infrastructure and opt for consolidation of data center infrastructure.

Going about data center consolidation

Prior to the consolidation of its data center, ACG Worldwide had three data centers located in Mumbai. Servers were spread across these locations, thus raising a pressing need for consolidation. As Vilas Pujari, the CIO of ACG Worldwide explains, "Looking at the whole picture, it was decided that consolidation of data center infrastructure will enable us to better leverage the latest technology."

Once the decision to go in for consolidation of data center was taken, the first step was to find an appropriate location for hosting the consolidated data center. Alongside the selection of this new location, the total amount of servers, room space and number of air-conditioning units were identified. Earlier, each data center did not get sufficient attention when it came to management. Also redundancies in terms of UPS systems and ACs were not known, which pinpointed strongly at the need for consolidation of data center infrastructure.

The company now zeroed in on the location for hosting the new consolidated data center. The ideal location for enabling the consolidation of data center was found in a 400 sq ft area on the second floor of one of the organization's premises. The ground floor was avoided due to fear of water-flooding and available space on the first floor proved insufficient. Since space required for the new consolidated data center was 300 to 400 sq feet, the second floor seemed to be the right choice.

Once the space issue was resolved, it was time to go about the main task of consolidating data center infrastructure. To begin with, server consolidation using virtualization was brought about, which enabled the company to streamline its 14 servers and also complete the task of data center consolidation in an efficient manner. Pujari observes, "Virtualization has been done for limited servers on a need-based manner. There were certain legacy applications, for which we did not want to go in for consolidation or virtualization." Presently, the company has virtualized 10 active servers, which have been brought down to five using HP virtualization. The server virtualization has been primarily performed for ACG Worldwide's SAP applications. Commenting on choice of vendors, Pujari says, "In terms of management, we find that it's easier to deal with a single vendor."

During consolidation of data center infrastructure, ACG Worldwide has already gone in for HP EVA (Enterprise Virtual Array) 4400 SAN (Storage Area Network) and HP Integrity RX 2600 servers on the Itanium platform. For storage, it uses Oracle 10g database at the backend. ACG Worldwide did not conduct any Proof-of-Concept (POC), but went by customer references while going in for consolidation of its data center.

Consolidation of data center was a smooth ride for ACG Worldwide, albeit with challenges of an entirely different nature. One of the issues that it faced was in terms of procuring skillsets for managing server virtualization. Pujari informs, "The main concern was to make
The main concern was to make our team understand the virtualization concept. They were not aware that memory could be allocated from one server to other server on the fly with server virtualization
Vilas Pujari
CIOACG Worldwide
our team understand the virtualization concept and get SAP loaded on that platform. It was a challenge because people were used to different physical servers. For example, they were not aware that memory could be allocated from one server to other server on the fly with server virtualization." This predicament was overcome with training and proactive from HP. It ACG Worldwide took only two days for the entire consolidation of data center. The major portion of this timeframe was spent in understanding how virtualization worked.

Data center consolidation has truly empowered ACG Worldwide in terms of functionality and savings. Earlier eight air-conditioning units were utilized, but consolidation of data center means that only four are required. Out of these, only two are functional and two have been kept for redundancy.

While the entire implementation of data center consolidation seems to be done very carefully, a missing link is that the entire exercise has been not been strong on quantification of numbers. Pujari says, "If we had to do the entire implementation again, we will be very cautious about collecting data right from the beginning. Such data will be converted into Rupee terms and numbers to justify the implementation." With consolidation of data center out of the way, next on ACG Worldwide's agenda is cloud computing with the objective of better handling of email systems and Customer Relationship Management (CRM).
Read more on Virtualisation and storage