NetApp beats rivals to win BT global deal
BT selects NetApp for a 38-site virtual data centre product. HDS, HP, EMC and Sun lose out in the final round for the multi-million pound project.
BT is set to use NetApp storage to support a massive, multi-year project that will be key to the telecom giant rolling out its Virtual Data Centre (VDC) product to 38 locations worldwide.

The VDC product is aimed at FTSE 500 enterprise customers in the UK to start, and it allows customers to build and provision server and storage capacity via a web portal developed by BT.

Download this free guide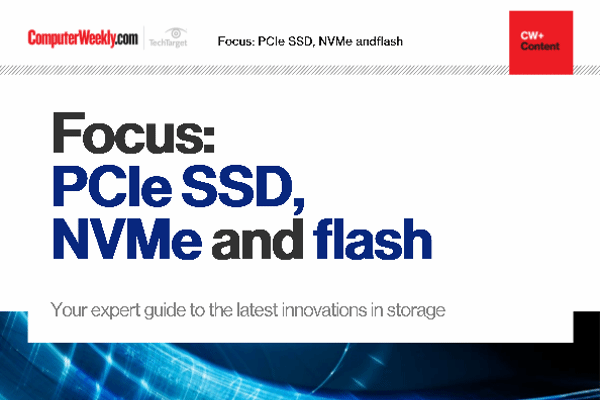 Deep dive: PCIe SSD, NVMe and Flash
Download this e-guide to discover which storage format is for you: PCIe SSD or all-flash storage. We also compare NVMe, SATA and SAS as well as looking back at the best PCIe SSD offerings from the past year.
BT already hosts data and applications for a wide range of UK businesses. The VDC product results from the development of in-house management tools used in those services to provide clients with security, billing and management features from a portal. It will also be used to provide data centre capacity for BT internally.
We will continue with NetApp for this project. There are 22,000 lines of code between the portal the storage infrastructure and that's not something you can do again lightly.
Craig Parker
head of global IT services propositionsBT Global Services
Currently VDC is in a pilot phase, with 10 customers, but BT's goal is to migrate 20% of its existing data centre customers to the service over the next year, and half of them within two years. Worldwide it has 2,000 customers served by 38 data centres who will eventually be migrated to the VDC service.

Craig Parker, head of global IT services propositions for BT Global Services, said the project goals were to reduce costs and standardise the server and storage architecture by extending virtualization.

"We've been doing virtualisation in data centres for years and it has saved money and total cost of ownership," Parker explained. " We still have a lot of manual activities so we're going with the VDC concept to virtualise more infrastructure and to automate provisioning."

So far around 200TB of NetApp storage has been installed at BT's Croydon data centre, with a second site launch planned for the close of December. European go-lives are planned for during the first quarter of 2010 with the Asia-Pacific region installing infrastructure later in 2010.

The storage infrastructure is based on clusters of FAS6080c filers with data tiered between Fibre Channel and SATA drives in a 70/30 split. VDC customers will get the option to decide tiering policies on the portal, which is linked via API to NetApp Operations Manager.

BT already uses NetApp, as well as EMC and 3PAR storage, in its data centres. It selected NetApp for the VDC project after looking at a range of vendors. The final list of potential vendors included Hitachi Data Systems, HP, EMC and Sun. 3PAR lost out on this project in an earlier round. "We were attract (to NetApp) by thin provisioning and snapshots and we did a lot of testing around the ability to share to lots of customers," Parker said. "NetApp's MultiStore gives the ability to carve a physical filer into multiple virtual filers and it passed the BT security tick." Aside from features, Parker said "price was also a key issue" but he declined to discuss specifics.

Looking ahead, Parker said, "We will continue with NetApp for this project. There are 22,000 lines of code between the portal and the management components of the storage infrastructure and that's not something you can do again lightly.
Read more on SAN, NAS, solid state, RAID