2010 Review: Top 10 mobile technology stories
Computer Weekly's top 10 mobile technology stories for 2010.
As employees started bringing their own mobile devices to work, IT managers in 2010 were forced to acknowledge and support the rise of the consumerisation of IT within its organisations.
Meanwhile, the launch of Windows Phone 7 was hailed as the first serious offering from Microsoft in the mobile operating system (OS) market, Google's Android overtook Apple in smartphone sales and PC sales slowed as IT buyers turned to mobile devices.
Here are Computer Weekly's top 10 mobile technology stories for this year.
Google has moved into the hardware market and launched its widely anticipated first mobile phone, which will be available in the UK through Vodafone.
Apple has unveiled its much anticipated touch-screen tablet device, the iPad (below), which fills a niche in Apple's portable platforms between the handheld iPod Touch and the Macbook laptop PC.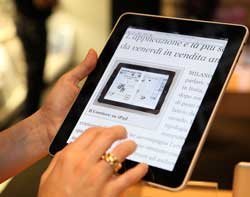 With the highly anticipated launch of Windows Phone 7 (WP7), is Microsoft's latest offering fit for business?
Research In Motion's Blackberry service may be banned in India if the company does not resolve government concerns over security.
Google's Android mobile operating system has been hit by its first text-based Trojan, according to security firm Kaspersky Labs. The malicious software, called Trojan-SMS.AndroidOS.FakePlayer.a, has hit a number of mobile devices.
Worldwide mobile device sales to end-users reached 325.6 million units in the second quarter of 2010 - an increase of 13.8% compared with 2009. The Android smartphone operating system overtook Apple's iOS to become the third most popular smartphone OS globally behind Research in Motion (18%) and Symbian (41%).
Research In Motion has launched its tablet computer, the Blackberry Playbook (below), at the Blackberry Devcon 2010 conference in San Francisco, in a bid to establish a tablet device for the enterprise.
London council services are being mobile-enabled in a bid to cut costs and interact with people lacking broadband access.
Global PC shipments for 2010 fell short of expectations due to delayed purchases and competition from mobile devices, according to Gartner.
Mobile phone maker Nokia today launched four devices based on its new Symbian 3 operating system that it hopes will capture 50 million customers and allow Nokia to recapture the high ground in the competitive smartphone market.