Azure: buy the product, sell the company
What is Microsoft doing, tying up with HP, Dell, Ebay and Fujitsu to sell its Azure cloud computing appliance? At its annual Worldwide Partner conference, Microsoft turned its cloud strategy on its head by allowing hardware partners and large enterprises to build private Azure clouds.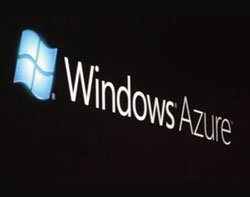 What is Microsoft doing, tying up with HP, Dell, Ebay and Fujitsu to sell its Azure cloud computing appliance? At its annual Worldwide Partner conference, Microsoft turned its cloud strategy on its head by allowing hardware partners and large enterprises to build private Azure clouds.

Download this free guide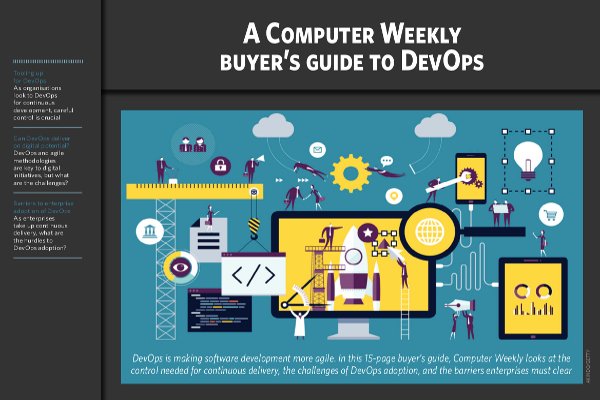 Tooling up for DevOps
Join us as we delve into how DevOps is making software development more agile as well as the control needed for continuous delivery, the challenges of DevOps adoption, and the barriers enterprises must clear.
James Staten, vice-president and principal analyst with market researcher Forrester, believes Microsoft has two motives for offering the Azure appliance.
The first is to drag HP, Dell and Fujitsu, which are the three largest enterprise-focused outsourced IT firms, into the Microsoft cloud computing tent, he says. Microsoft will manage the cloud layer, but not own the infrastructure, the customer, or the customer interface.
The trio are free to package the service as they wish, including offering it as a hosted private cloud delinked from the Microsoft Windows Azure service. The point here is to offer customers a choice of public and private cloud environments, and a choice of hosts, or, as Microsoft's director of product management in the Windows server division, Mike Schutz, said, "Cloud any way you want it."
Staten points out that the current entry level is 1,000 servers. For the moment, that pretty much restricts the deal to the biggest public, hosted and private suppliers of infrastructure-, software- and service-as-a-service, he says.
"Microsoft is telegraphing that the cloud is a safe place for them to play," he says. In other words, Microsoft will not treat them purely as suppliers of commodity mips.
Optimising the software
In return, the hardware arms of the three firms will get Microsoft's help in optimising the software for their kit, and Redmond's rubber stamp on what emerges. They might even get to sell their hardware into Microsoft's own Azure datacentres, although Microsoft will not comment on that, or even on whose kit it uses now.
But there will surely be HP, Dell and Fujitsu kit in Microsoft datacentres. Microsoft's Schutz told Computer Weekly that the optimised Azure hardware would be "exactly the same as what's running in Microsoft".
The second reason, says Staten, is to preserve Microsoft's hegemony over the desktop. Microsoft's biggest threats here are VMware and Google, he says. VMware is already working with Salesforce.com to deliver cloud-based apps and a programming environment in which to develop them.
The day after Microsoft announced its Azure appliance, VMware launched vSphere 4.1, which offers faster performance, automatic configuration tools, and lower costs per application. It also launched a new licensing regime, which kicks off in September. VMware says it offers customers better alignment between software costs and benefits delivered.
Staten points out that Microsoft's announcement offers Windows and SQL Server as the key Azure components. This distinguishes it from VMware and Google. VMware, its association with Salesforce.com excepted, is more about managing datacentre resources, while Google is still mainly about apps. But both are bringing app development tools and application programme interfaces (APIs) to market, encroaching on Microsoft's turf.
How to handle licensing
According to Staten, Microsoft hasn't yet worked out how to handle licensing with its three partners. "I think they are going to let the market try a number of options and then go with what works, like they did with .Net," he says.
The biggest play in the enterprise market will be hosted private clouds, says Staten. This is where hosts can offer and capture extra value from users. Having access to the .Net and SQL Server installed base is clearly an opportunity for the Azure hosts, he adds.
But Oracle is the big fish in enterprise databases, and it has come out with very small cloud product, despite a lot of talk. Staten thinks that is about to change. "But they haven't said how," he says.
Could Netsuite, in which Oracle boss Larry Ellison holds a two-thirds share, be a player here? After all, it has just called for partners to take on Netsuite as a white label platform and to develop apps for vertical markets.
Staten is cautious. "It's possible," he says, "but Netsuite's main competitor is really Salesforce.com. It's not really a database-driven offer."
Privacy regulations
Another factor that could slow acceptance of hosted services, particularly in Europe, is privacy regulations, which largely prevent data from crossing borders. Microsoft has an Ireland-based datacentre precisely for this reason. Allowing its three partners to host Azure where they like clearly helps to overcome the data location issue, making cloud a more attractive option for Europeans in particular.
One thing that is now clear is how much money Microsoft expects to make from the cloud. European chairman Jan Muhlfeit told Computer Weekly earlier that its average revenue per user would shrink but it would make that up from more users. Forrester's Staten thinks per-use charging could also help. "It's like Starbucks," he says. "You don't notice how much you spend on a coffee, but if you had to pay for your annual consumption up-front, you'd probably drink water."
That may be true, but if Redmond is sharing that income with others, that leaves even less to distribute to shareholders. Maybe it's time to buy the Microsoft product as you sell the company's shares.
Read more on Web software