IT is not boring in India
Why do Indian graduates crave to work in IT and why do the Indian IT employers value young staff?
While UK graduates overlook careers...
Why do Indian graduates crave to work in IT and why do the Indian IT employers value young staff?
While UK graduates overlook careers in IT because it is seen as boring, the workforces of India's most successful IT companies are dominated by young graduates.

Download this free guide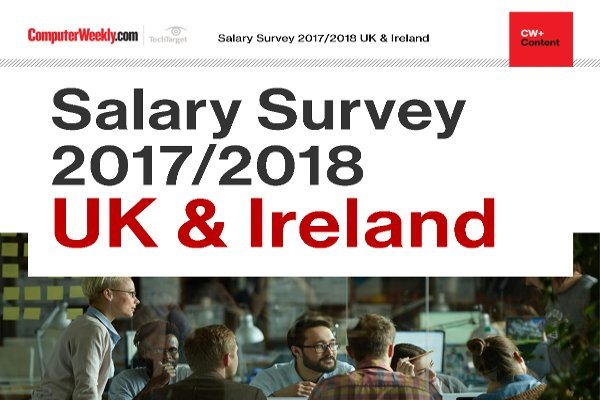 UKI Salary Survey 2017/2018
Compare your salary and career progression with over 1200 IT professionals with Computer Weekly's 2017 UKI Salary Survey.
By submitting your personal information, you agree that TechTarget and its partners may contact you regarding relevant content, products and special offers.
You also agree that your personal information may be transferred and processed in the United States, and that you have read and agree to the Terms of Use and the Privacy Policy.
Careers in medicine and law are, for example, more esteemed than IT in the UK, but not in India.
The average age of the workforce at India's biggest IT supplier, Tata Consultancy Services (TCS), is 28. It has a total workforce of about 148,000. Its nearest rival, Infosys, has a workforce with an average age of 26.
The young workforces at these companies are valued and their youth is seen as an advantage.
TCS has built its business on a mobile and ambitious workforce which is largely made up of new graduates, says Pradipta Bagchi, head of global communications at TCS.
The company recruits thousands of graduates every year and despite the economic slowdown the company will recruit another 25,000 this year. It does not even wait for students to graduate, offering them jobs while studying.
Although the business conditions have changed since the last group of students were offered jobs, TCS will not renege on these agreements. "We have already made offers to 25,000 students and we will not go back on this," it says.
Bagchi says because the IT industry is "people-intensive" the company recruits staff fresh from university every year to keep pace with the growth, which has been double-digit over the past decade.
"Our training process allows us to effectively train and up-skill these professionals on a continuous basis. Additionally, young professionals tend to be highly motivated, with strong mobility, and display higher adaptability and learning ability in a dynamic business environment where there is a strong need to be abreast of new technologies," says Bagchi.
Infosys gets more than one million job applications every year, of which about 25,000 are offered positions.
"Youth and empowerment are the keys to scalability, longevity and the constant infusion of new ideas," says BG Srinivas, UK head at Infosys.
Matt Havers, director of Europe at the consulting arm of Indian supplier Cognizant, says young IT workers find it easier to learn new technologies. "Indian universities are pumping out graduates with skills in the latest technologies," he says.
Kris Lakshmikanth, CEO at Indian recruitment company Headhunters India, says normally IT is the company's biggest sector. "Most IT employers in India recruit directly from universities."
Read more on IT jobs and recruitment