Sun combines storage group with servers
Sun's hoping that its third reorganization this year will boost its dismal sales in the data storage market, particularly when it comes to disk systems.
Sun Microsystems today unveiled yet another reorganization designed to boost its storage sales, which have declined steadily despite a series of realignments since Jonathan Schwartz took over as CEO in April 2006.

Sun is combining storage and servers under one systems group, headed by John Fowler. Jon Benson, former vice president of tape engineering and executive vice president of storage since March, is now senior vice president of storage, reporting to executive vice president of systems Fowler.

Download this free guide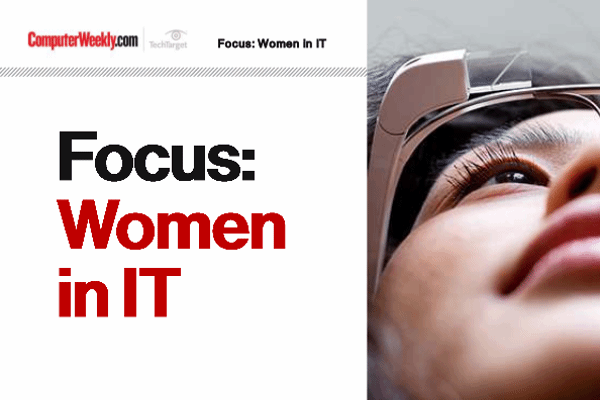 Shifting the landscape of gender and diversity
The number of women in tech in Europe is an average of 16%. This guide offers a collection of articles highlighting some of the prominent issues surrounding increasing the number of women in the IT industry.

By submitting your personal information, you agree that TechTarget and its partners may contact you regarding relevant content, products and special offers.

You also agree that your personal information may be transferred and processed in the United States, and that you have read and agree to the Terms of Use and the Privacy Policy.

Nigel Dessau, senior vice president of storage marketing and business operations at Sun, has been been shifted out of the storage group. Dessau will head up strategic partnerships for the company for all of its product lines. Benson and Dessau came to Sun from StorageTek following Sun's $4.1 billion acquisition of the tape library giant in August 2005.

Fowler and Benson insisted during a conference call today that the continued upheaval would not affect product roadmaps—at least not in the short term. They also said an undisclosed number of layoffs last week did not "single out" employees from either the storage or the server groups.

"I'm radically increasing Sun's focus on storage today," Schwartz wrote in his blog today. But while Schwartz expressed that still loves tape, nobody from Sun provided much detail on disk systems. When pressed, Fowler said that "near-term, there's no change to the disk storage area," promising that Sun would continue delivering on its product plans with Hitachi Data Systems (HDS) and LSI Corp. for the next 12 months.

Longer-term, Sun's stated goal is to push more of Sun's own IP into its products. That would create more offerings like "Thumper", the SunFire X4500 server with direct-attached storage (DAS) that's been the one bright spot in Sun's storage product line over the last year. According to Schwartz's blog: "Thumper rocketed to a $100,000,000 annual runrate within its first two full quarters of shipment. On a $13 billion dollar revenue base, that's hard to see, but we certainly took notice." Schwartz has tirelessly touted Thumper as the kind of product Sun wants to offer, most recently in Sun's last earnings call.

One analyst predicted that the latest shift may signal the end of Sun's days as a channel partner to other storage companies. "It seems that if there's a product out there that won't align itself or can't be aligned the way [Schwartz] wants it to, I think the long-term futures with those products are limited," said John Webster of Illuminata.

Fowler said the reorganization is also meant to align Sun's product development with the way Sun sees the data center market headed, with a convergence between interfaces traditionally associated with servers, such as Ethernet and InfiniBand, and those commonly associated with storage, such as Fibre Channel.

"They have this futuristic vision that with new x86 processors and CMP chips, commodity hardware will erase distinctions between servers and storage," said Forrester Research analyst Frank Gillett. "The question now is, will their marketing be understood, and will people buy this stuff? They can develop the technology, but the market has a hard time understanding what they're talking about much of the time."

Sun has constantly tinkered and struggled with storage since buying StorageTek. Revenues and market share have continued to shrink since then, and storage has been a drag on the rest of Sun's business. Last quarter, revenue for the data center group fell 10% compared to the same quarter a year ago.

Sun didn't break out storage revenues from server revenues in that report, but IDC's quarterly disk systems tracker released in early September placed Sun revenue at roughly $176 million, giving it a market share of just under 5%. That's down from approximately $276 million and just below 8% for the second quarter of 2006.

A constantly revolving door of top storage executives since Schwartz replaced company founder Scott McNealy as chief executive in April 2006 probably hasn't helped. In May 2006, David Yen replaced Mark Canepa as head of storage. A major sales force reorganization later in the year left some Sun users cold. Yen left storage last March to take over Sun's microelectronics group, with Benson replacing him.

In February, Sun also got rid of what was its flagship storage product, offloading support engineers for the now-defunct 6920 disk array to OEM partner Hitachi Data Systems (HDS).
Read more on IT jobs and recruitment