Researchers question benefits of computerised health records
US researchers have questioned the savings to be had from computerising healthcare records, raising doubts over the benefits of the NHS's £12.7bn National...
US researchers have questioned the savings to be had from computerising healthcare records, raising doubts over the benefits of the NHS's £12.7bn National Programme for IT (NPfIT), the world's largest non-military IT project.

Download this free guide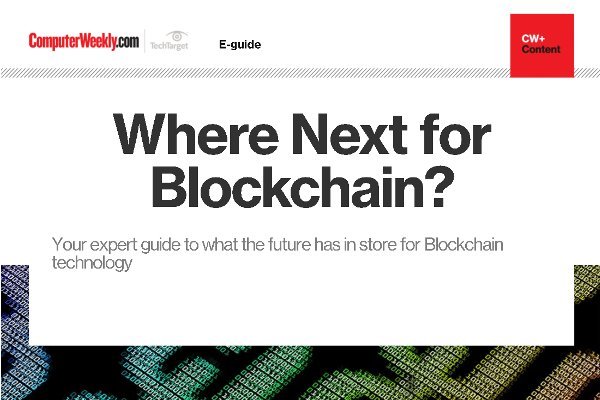 6 ways blockchain will be used in the future
In this e-guide, read about how blockchain's inherent security makes it a key player in the future of tech yet is still susceptible to spammers and phishers.
As reported in the American Journal of Medicine, a team of researchers from the Harvard Business School examined computerisation at more than 4,000 hospitals before concluding, "As currently implemented, hospital computing might modestly improve process measures of quality, but does not reduce administrative or overall costs."
David Himmelstein, Adam Wright and Steffie Woolhandler dismissed claims that computerisation could save the Amercian healthcare system $70bn to $80bn and improve citizens' health.
"These attractive claims rest on scant data," they said, adding that a 2006 report for the Agency for Healthcare Research and Quality found some evidence for cost and quality benefits of computerisation at a few institutions, but little evidence of that these could be replicated easily.
They also cited recent Congressional Budget Office reviews, which were equally sceptical.
However, Datamonitor, an IT market analyst, said the Harvard researchers may have reached their conclusion from flawed data.
In a comment on the AMJ report it said quality of data was one of the biggest weaknesses of most healthcare technology research. It said the types of technologies that were available in the past "do not even compare" to the solutions being installed today.
It noted that the Harvard researchers had used data from 2003-07. "Data from 2003 may not seem very old in healthcare circles, but in healthcare technology circles it is extremely old," it said. "Furthermore, in general, the data that healthcare organisations have on paper are not very reliable."
Datamonitor said a further problem was that computerisation was neither complete nor pervasive. "As long as some healthcare stakeholders refuse to adopt technology, no one will be able achieve their full ROI," it said.
Datamonitor pointed to the short term nature of most return on investment studies, noting that in healthcare, some benefits showed up only in the long term. They also did not usually capture "soft" data such as patient satisfaction, it said.
Datamonitor said that expecting IT to be a panacea to rising healthcare costs was misguided. "At this point, the goal should be to decrease the growth rate of healthcare costs, not decrease healthcare costs in absolute terms," it said.
It said research showing healthcare IT in a negative light should not deter providers from adopting IT. But nor should they let positive studies make them forget how hard it is to implement IT successfully.
Read more on Database software