The diverse roles for women in IT: Video interview with Wendy Devolder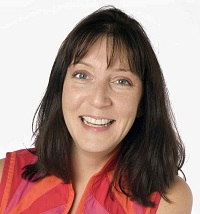 This is a guest blog from Katrina Collier, Speaker, Trainer & Writer on Social Media in Recruitment at Winning Impression; passionate about direct sourcing, attracting more women into IT, and combatting the techie shortage.
In today's video interview, part of our series showcasing the diverse roles and opportunities available to women within the IT industry, Katrina Collier, speaker, trainer and writer on social media in recruitment, speaks with Wendy Devolder, founder and CEO of Skills Matter. Founded in 2003 Skills Matter collaborates with the world's leading innovators in software and thousands of passionate developers, to produce intensive workshops, talks and meetups, skillscast videos, and quarterly Open Source Journal magazines each year.
Wendy explains how she was drawn to the IT industry, why it's an exciting place to be, and gives her idea on what more can be done.
The organisations and charities Wendy Devolder mentions are:
Computing at School http://computingatschool.org.uk/
Apps for Good http://www.appsforgood.org/
Code Club https://www.codeclub.org.uk/
If you'd like to be interviewed for this series or have any suggestions of who Katrina Collier should interview, please drop her a line at [email protected].