The diverse roles for women in IT: Video interview with Gemma Telford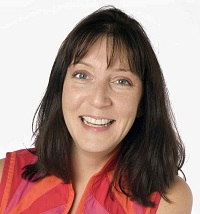 This is a guest blog from Katrina Collier, speaker, trainer & writer on social media in recruitment at Winning Impression; passionate about direct sourcing, attracting more women into IT, and combatting the techie shortage.
Today, as part of video interview series, showcasing the diverse roles and opportunities available to women within the IT industry, Katrina Collier , speaker, trainer and writer on social media in recruitment, speaks with Gemma Telford, managing director of The IT Marketing Agency.
Gemma shares why she ended up providing marketing services to the IT industry, the benefits the industry brings, and how we can attract more women in.
Katrina Collier has set out to interview women who work in and around IT, with the hope of raising its profile and blasting away myths. If you'd like to be interviewed or have any suggestions of who Katrina should interview, please drop her a line at info@winningimpression.com.