Ladies represent at AWS re: Invent
I've been at AWS re: Invent 2013 this week, in Las Vegas and I just wanted to write a quick note to thank all the females who attended …..there were a lot of you!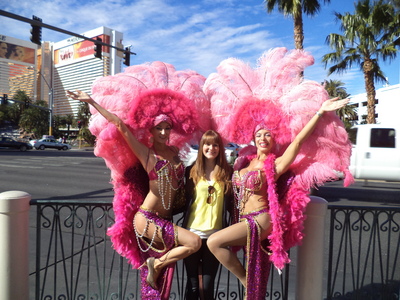 I'd be interested to learn the percentage of women out of the 8,000 attendees, as I wasn't hard pushed to find a woman wherever I went which made a nice change.
Of course the show was still mostly made up of men, with queues for the gents, which the ladies all spoke about in the restrooms: "I'm so enjoying seeing the long queues at the mens restrooms right now," one lady laughed.
There was good female representation, but still not enough to form queues outside the ladies toilets.
But it was comforting watching several ladies at the end of the day leaning one handed on a wall to switch their heels to flip flops…..I wasn't the only one for once.
Outside The Venetian hotel I happened to meet two lovely ladies who unfortunately weren't attending AWS re: Invent (see pic).