How was Little Miss Geek's International Girls in ICT Day?
For International Girls in ICT Day Little Miss Geek visited schools for its Wearable Tech Event.
Supported by Microsoft and Dell the aim of the day was to inspire the next generation of girls to become tech pioneers.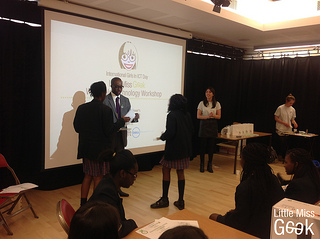 Little Miss Geek said they were told the girls found the speakers and workshops "an amazing highly empowering experience."
The schools involved are now expecting a higher uptake of girls choosing to study Computer Science at GCSE. Students are due to make their decisions this week.
Here's a short video of the event, including the mention Little Miss Geek got in Parliament.
https://www.youtube.com/watch?v=WGjqgWaAvMs&feature=youtu.be