Girl geeks in the North East - new network launched!
Girl Geeks North East has recently launched to provide networking opportunities for girl geeks, women working in IT and other females of a technological bent in the north east of England. If you're in the region, it's worth checking out. And if you can be in Newcastle on Thursday 10 September, then you're in luck as you could attend the September Girl Geeks Event at Newcastle University Business School's Citywall building.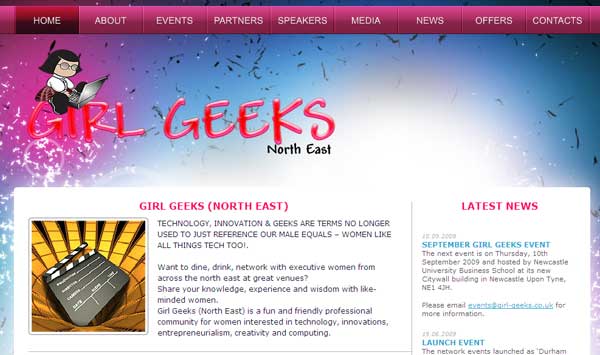 PS. I love the logo – she's a little bit Enid from Ghost World, and a little bit Marcie, and her little wireless router deely boppers are making me nostalgic for my long-lost 80s childhood !