Everywoman in Technology Awards 2012 opens for nominations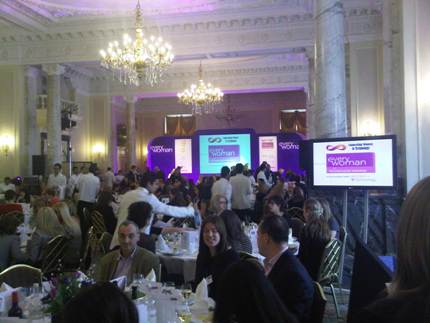 The Everywoman in Technology Awards 2012 have opened for nominations.
Aiming to recognise and celebrate women working in the technology sector, the organisers hope the awards will inspire more women into the profession.
Only in its second year, last year's winners included women from Capgemini, Cisco and Imperial College London.
According to e-skills UK, only 18% of IT professionals are female compared to 47% of the UK workforce as a whole.
The categories are as follows:
Rising star – a woman under the age of 26 who is excelling in her technology career and is one to watch
Team leader of SME with under 500 employees – a woman whose team leadershop has greatly contributed to an organisation's success
Leader in corporate with over 500 employees – a woman operating in a senior management position making a contribution to the strategic direction of the business
Innovator – a woman designing, developing, researching or implementing technology in an unconventional way
Entrepreneur – an owner or operator of a technology business whose vision and talent inspires others
Inspiration – an individual (male or female) for their active commitment to encouraging, advancing or championing the progress of women working in technology
Woman of the Year -an exceptional woman whose vision, innovation and success makes her an outstanding role model for future generations
Entries are open from 1st September until 25th November 2011. Apply for free online.
Maxine Benson, MBE, co-founder and director of Everywoman said, "These awards are vital to both celebrate the extraordinary talent in the sector and also to ensure we have a generation of bright women who are attracted to the sector because of the outstanding opportunities it offers."
The Everywoman in Technology Awards are supported by womenintechnology.co.uk.
Maggie Berry, managing director of womenintechnology.co.uk, added, "Women currently only make up less than 20% of the UK's IT workforce so we are delighted to be working with everywoman again to uncover some of the hidden female talent in the UK's technology profession through the 2012 awards programme."
The awards ceremony will be held on 29th March 2012 at The Savoy in London.