2014 FDM everywoman in Technology Awards: Finalists announced!
The FDM everywoman awards are upon us again! Where has the last year gone?
Each year the FDM everywoman in Technology Awards aim to uncover female role models and champion female talent within the IT sector.
The awards cover a range of entrants including scientific innovators, rising stars within technology businesses, founders of tech start-ups and IT leaders in FTSE100 companies.

Download this free guide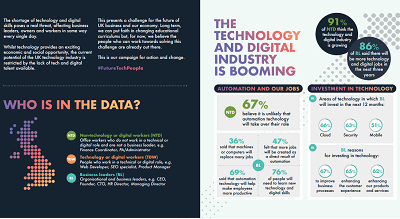 Infographic: How to future-proof UK technology
There is no doubt that the technology industry is booming right now, bringing with it exciting social and economic opportunities. However, there is a real fear that the UK industry may be stunted due to the lack of talent available. This e-guide helps to break down the future fears and expectations of dozens of business leaders and tech workers.
The finalists in the 2014 FDM everywoman in Technology Awards are:
Entrepreneur of the Year – sponsored by Alcatel-Lucent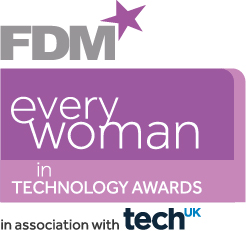 · Roberta Lucca, Co-Founder, CMO, Bossa Studios, from London
· Alicia Navarro, CEO and Co- founder, Skimlinks, from London
· Pat Nice, CEO, Reconnix, from Newark
Innovator of the Year – Sponsored by Ocado
· Torie Chilcott, Founder, CEO Content, Rockabox, from London
· Jane Stockdill-Mander, WebSphere Portfolio Product Manager, IBM UK Ltd, from Winchester
· Vanessa Tufnell, Executive Assistant to the Chief Information Officer, Lloyds Banking Group, from London
· Vicky Brock, CEO, Clear Returns, from Glasgow
Inspiration of the Year – sponsored by VMware
· Dr Sue Black, Founder & CEO, Savvify from London
· Isla Kennedy, Analyst, Accenture, from London
· Belinda Parmar, CEO, Lady Geek and Little Miss Geek, from London
· Claire Vyvyan, Executive Director and General Manager, Public and Large Institutions, Dell UK, from Bracknell
Leader of the Year in a corporate organisation- sponsored by BP


· Penny Hutchinson, Director, IT Infrastructure Projects, Lloyds Banking Group, from Leeds
· Angela Mitchell, Partner, Deloitte, from Glasgow
· Katrina Roberts, Vice President – Global Network and International Consumer Technologies Europe, American Express, from Brighton
· Rosemary Stark, Senior Vice President – Head of Banking – UK, Capgemini Financial Services, from Glasgow
Rising Star of the Year
· Rosie Campbell, Research Technologist, BBC Research and Development, from Manchester
· Sadie Hawkins, Executive Assistant, IBM UK Ltd, from Winchester
· Anne-Marie Imafidon, Enterprise Collaboration Strategist & Head Stemette, Deutsche Bank & Stemettes, from London
· Catherine Mills, Technology Consultant, Accenture, from London
Start-up Founder of the Year – Sponsored by salesforce.com
· Elizabetta Camilleri, Founder & CEO, SalesGossip, from London
· Elizabeth Clark, CEO, Dream Agility, from Manchester
· Clare Flynn Levy, Founder & CEO, Essentia Analytics, from London
Team Leader of the Year – Sponsored by Vodafone

· Diana Kennedy, Head of Strategy & Architecture, Enterprise Systems, BP Plc, from London
· Emma Scott, Managing Director, Freesat, from London
· Shilpa Shah, Chief of Staff of Deloitte Delivery and Women in Technology Lead, Deloitte, from London
· Lyndsey McDougall, Head of OSS, Virgin Media, from Bradford
Maxine Benson, co-founder of everywoman, said: "With the increase of jobs in tech opening up in the future, organisations need to reach out to the female 50% of the population and many forward-thinking companies are doing just that."
"The incredible women announced as finalists today are the role models we need to encourage more women to fulfil their career aspirations in IT and we wish them all the best of luck at the awards ceremony next month."
Sheila Flavell, chief operating officer and founder director of FDM Group said: "We are thrilled to be able to partner with everywoman once again and to support them in their mission to encourage more women into IT careers."
Julian David, director general of Tech UK, said: "We are delighted to support the 2014 FDM everywoman in Technology Awards. One of the biggest challenges for the UK tech sector is attracting appropriately skilled employees. We need a greater representation of the working population to join UK tech companies and help support the continued growth of the sector.
"In particular, we need to work hard to attract smart, skilled women who are not currently attracted to the sector and communicate the career opportunities in tech that are open to all. Tech UK must remain focused on attracting great women to the sector, retaining them and helping them to flourish and succeed."
The winners will be announced at an awards ceremony at the Sheraton Park Lane on 19 March 2014.
More coverage of the 2014 FDM everywoman awards to follow on Computer Weekly.