UK goes royalty-free... but not for COTS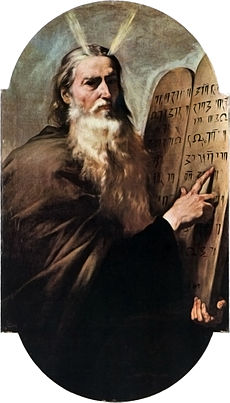 The UK laid down the law on software standards yesterday, finally fulfilling a policy commitment that has floundered for more than than two and a half years.
The government ordered public bodies to purge their computer systems of proprietary software standards, those data formats and interfaces over which dominant software companies had made property claims established under US patent law.
It decreed that public bodies must instead implement non-proprietary, open standards; under rules it had codified so tightly that it left little room for doubt that it had at last found the courage of its convictions.
Well, almost. The policy didn't appear to apply to "commercial, off-the-shelf software", those ubiquitous, proprietary software packages against which government had formulated its open standards policy in the first place. It was written in reference only to bespoke systems. But let's not spoil the party by picking hairs, for a moment at least.
Disregarding COTS, the policy was far cry from the prevarication that has characterised UK technology policy since 2010, when the coalition was elected. The government committed its open standards pledge to paper in 2011. The proprietary software industry immediately protested at what would amount to the confiscation of its means to assert monopoly power. The protest was led by COTS suppliers Microsoft and Oracle. The government's resolve was so weak it recanted.
Papier-mâché
Now reinstated, UK policy promises to stand as a fortification against the US software patent system's seemingly irrepressible colonisation of European computing and law. (As long as you disregard COTS, of course).
If the UK had not got its mojo back and revived its policy the collapse of Europe's prohibition on software patents would have been certain. Brussels had already pawned its own open standards policy.
Yet after such a fitful beginning it must be asked whether the government had ever invested any more faith in open standards than was necessary to sell election-winning ideas to voters, and whether it has now found only enough resolve to paint a papier-mâché policy in bold colours to silence critics, while kicking the heart of the matter into the long grass.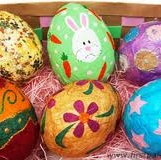 The heart of the matter was semantics: if you took what was by definition a proprietary standard and called it an open standard, would it dupe everyone when put at the heart of an open standards policy? This was the central question the Cabinet Office used to justify 17 months of almost perpetual public consultation and industry debate. It was so absurd that a papier-mâché resolution seemed inevitable.
Indeed the heart of the matter was well hidden when the government announced the reformation of its policy yesterday.
Transparency
Cabinet Office minister Francis Maude announced the details at a private conference barred to the press. His PR department issued the usual promotional guff, neglecting to mention how it had resolved the key policy question. Its technology spokesman took a holiday. Its press department claimed ignorance and snubbed requests for information. It leaked the announcement to the press selectively.
The heart of the matter was hidden deep within in a policy document that itself been placed obscurely.
Public bodies must use open standards that comply with the government's definition, it said: see footnote.
There is a definition, said the footnote, but: see glossary.
There are many ways to define an open standard, said the glossary – for ours: see annex.
An open standard, said the annex, is one that is royalty free – one that effectively gives no credence to property claims.
This was a resounding victory for the open movement, for the government, and for common sense. But the Cabinet Office had buried the nub so deeply that you could be forgiven for thinking it had something to hide.
Perhaps it hadn't found heart enough to see the policy through. This was the question the Cabinet Office refused to answer when it first declared for open standards in 2010: what power did it have to tell government bodies what technology they should purchase? What sanction could it enforce if they refused?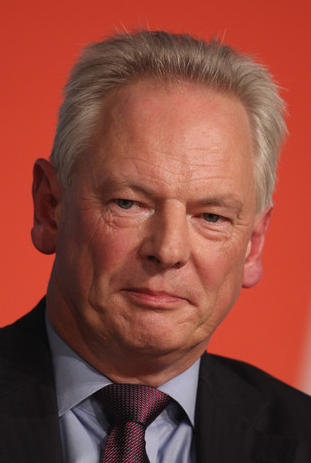 Those non-plebeians privileged with an audience with Maude yesterday morning were given the message unequivocally.
Commandments
"Our Open Standards Principles… set out that Royalty Free open standards are key to levelling the playing field for open source and proprietary software in government IT," he told them.
Any residual doubt about his sincerity was eradicated by the "principles" themselves: the most authoritarian system of administrative dogma put to paper since Moses took a retirement job as food-ration monitor on a Kibbutz.
The principles contained within them 40 commandments the Cabinet Office said government bodies "must" implement as "an absolute requirement".
Each accounted for a different loophole through which a proprietary software company might inject one of its own standards into the UK's computing infrastructure.
Government bodies must write their choice of open standards into their systems specifications and procurement frameworks, it said. It would make no difference if they built their own systems or outsourced the work.
Existing systems would be marked for decommissioning if they could not be made complaint. Government accounting officers would be required to publish "legacy" exit strategies and commit to a deadline. They would have to seek approval for exemptions with detailed justifications.
Senior Responsible Owners of public IT projects would be made accountable for open standards and asked to base their decisions on a complex set of user, economic and legal criteria. All meetings and justifications would be published.
Liberty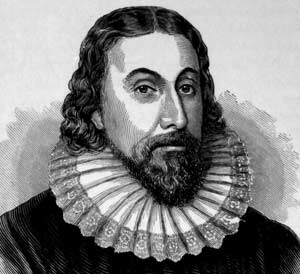 It seemed almost puritanical. It envisaged a community of public bodies conjoined by open standards, their disparate computer systems acting as one body, united under the covenant handed down to them in the Open Standards Principles.
This was the problem for protesting proprietary software suppliers, whose opposition was based in the enlightenment values of the market. The UK had no right to impose its authority on their property rights. There was a threat of legal action.
It came down ultimately to a question of liberty. But the answer was not straightforward and the Cabinet Office may have fluffed it.
Those users, software programmers, open source companies, public bodies and treasury officials who laboured under the imposition of monopoly rents proprietary software producers had claimed over standards might have found their own recourse in John Locke, the father of American Liberty: that they might not "be subject to the inconstant, uncertain, unknown, arbitrary will of another man"; that they might not constrained as slaves, under the dominion of will, or restraint of US [software patent] law. Technology had not turned property into an imposition in Locke's time, not directly anyway.
The Cabinet Office may not have seen this when it slipped out its statement on open standards yesterday. Proprietary software producers had stuck dogmatically to the idea that government must allow them to do as they please.
The Cabinet Office therefore presented its policy as its own right, as a customer, to determine how it spent the £16bn-a-year it did on computing. Its policy made no direct imposition on the market.
COTS
The UK Open Standards Principles nevertheless contained among their 40 commandments, by which it had so carefully covered every eventuality, no reference to commercial, off-the-shelf software.
Its "absolute" requirements – those decrees of what departments "must" do – would apply to "document formats". But no more. The policy was about IT projects. It imposed no requirements on government purchasers of COTS.
The Cabinet Office was today unable to say whether this was an oversight or an intentional omission. A spokeswoman insisted the government had committed to apply open standards to COTS in its response to the public consultation which it also published yesterday.
But it had not. 82 per cent of people who responded to the consultation said the open standards policy should treat COTS just the same as it treated bespoke software.
The government response document said merely that this point of view "would appear to be appropriate".
But this view was not appropriate enough for the government to make it an "absolute" commandment in its policy document, the UK Open Standards Principles.
If there was any doubt about this, the reader could refer to the annex, where along with the definition of open standards the Cabinet Office had set out in no uncertain terms the semantics of the very specific language it had used in its decrees.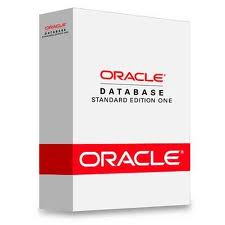 There it said "must" meant "absolute requirement". There was also "should", which was not absolute: it meant "recommended", and described those instances where the Cabinet Office conceded that there might good reason why a government department could not use open standards.
It didn't even bother with "would appear to be appropriate". We all know what that means.