Portugal's prescribed open standards - full list

See below for the most comprehensive list of mandatory open standards known to man: the software standards Portugal passed into law this week.
While the UK left punters wondering how it would enforce its own open standards mandate, in Portugal it is now illegal to do anything else. If you do business in Portugal – and some people do – and you do business in the public sector – and a lot of those who do, do – this is how you do it henceforward. If you don't the government will simply be unable to buy your software.

Download this free guide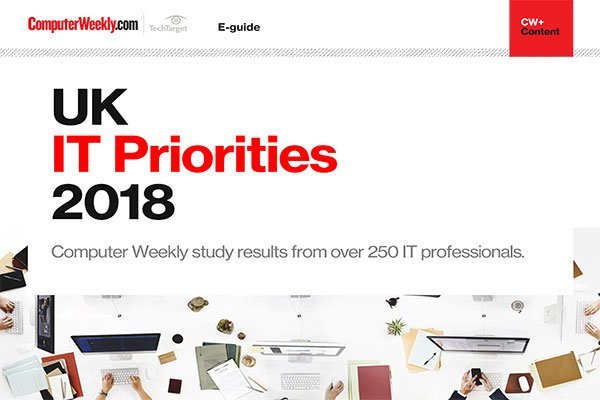 2018 UK IT Priorities survey results
IT organisations in the UK and across Europe are starting to accelerate the move to the cloud. Read more about the key areas in which senior IT managers are planning to invest in over the next 12 months.
It took Portugal's administration a year to put the finishing touches to this list, following an extensive public consultation – about two to three years work in all. But when you get down to the nitty gritty, is it just a statement of the bleedin' obvious?
What difference does it ma-a-ake
ODF was the acronym on everyone's lips when Portugal published the list this week. The mandation of an open document standard might have wide repurcussions in a world where local authorities like Bristol have claimed they can't use anything but Microsoft because all their major business systems communicate using Microsoft's proprietary document format. The UK's coalition government has been harping on about this since before it came to power in 2010. It still hasn't simply mandated ODF.
Some of Portugal's other prescribed standards will also make a difference, insists Gustavo Homem, president of the Portuguese Open Source Business Association (ESOP).
"Email/groupware servers will have to offer SMTP, IMAP, CALDAV and LDAP, so you can't lock things up in a single brand "server + client" monolith," he says. "Public websites have to comply to HTML+CSS. There can be no excuses now for IE-only websites."
Portugal hopes also that its GIS standards will lead to raw GIS data becoming a common public currency.
Homem says it shows government is taking IT reform seriously. "This is incomparable to the situation 5 years ago," he says. Now the country only has to change the idiotic purchasing habits of an entire generation.
Oh-oh-oh
Even in the UK, where the open standards policy relies for its fate entirely on the strength of the Cabinet Office, there is hope from even the most wisened quarters that its a step that will be followed by other steps in the right direction.
"I'd like to put it down as a good start," says Gerry Gavigan, chairman of the Open Source Consortium, a UK trade body.
In Portugal, like the UK, government policy was said to have been derailed by intense lobbying from proprietary software vendors, led by Microsoft, whose cash cow is its hold over the standards of communication in public computing. That's why it took so long. Because the devil will find work for idle hands to do.
But that's just ODF. There are 30 standards in this list. They form the architectural blueprint for the future of public computing. That's the idea, anyway.
table.myTable { border-collapse:collapse; } table.myTable td, table.myTable th { border:1px solid black;padding:5px; }

Data formats, including codes of characters, sound formats and images (still and moving), audio, graphic data

| Standard | Description | Status | Deadline | Info |
| --- | --- | --- | --- | --- |
| SQL | Structured Query Language | Obligatory | 6 February 2013 | http://www.w3schools.com/sql/default.asp |
| PNG | Portable Network Graphics | Recommended | n/a | https://www.w3.org/TR/PNG |
| SVG | Scalable Vector Graphics | Obligatory | 6 February 2013 | https://www.w3.org/TR/SVG |
| XML | Extensible Markup Language | Obligatory | 6 February 2013 | https://www.w3.org/TR/REC-xml/ |
| XSLT 2.0 | XSL Transformations | Obligatory | 6 February 2013 | https://www.w3.org/TR/xslt20/ |
| XSD | XML Schema Definition | Obligatory | 6 February 2013 | https://www.w3.org/TR/xmlschema-0/ https://www.w3.org/TR/2004/REC-xmlschema-1-20041028/structures.html https://www.w3.org/TR/2004/REC-xmlschema-2-20041028/datatypes.html |
| XSL 1.1 | Extensible Stylesheet Language | Obligatory | 6 February 2013 | https://www.w3.org/Style/XSL/ |
| XMPP | Extensible Messaging and Presence Protocol | Obligatory | 6 February 2013 | http://xmpp.org/rfcs/rfc6120.html |
| UTF-8 | 8-bit Unicode Transformation Format | Obligatory | 6 February 2013 | http://tools.ietf.org/html/rfc3629 |
Document formats (structured and unstructured) and content management, including document management



| Standard | Description | Status | Deadline | Info |
| --- | --- | --- | --- | --- |
| ODF 1.1 | Open Document Format v1.1 (Second Edition) | Obligatory | Citizen Docs: 6 February 2013 / Other docs: 1 July 2014 | http://docs.oasis-open.org/office/v1.1/OS/OpenDocument-v1.1.pdf |
| PDF 1.7 | Portable Document Format | Obligatory | 6 February 2013 | http://wwwimages.adobe.com/www.adobe.com/content/dam/Adobe/en/devnet/pdf/pdfs/PDF32000_2008.pdf |
| XML 1.0 | Extensible Markup Language | Obligatory | 6 February 2013 | https://www.w3.org/TR/REC-xml/ |
| HTML 4.01 | Hypertext Markup Language | Obligatory | 6 February 2013 | https://www.w3.org/TR/html401/ |
Technologies web interface, including accessibility, ergonomics, compatibility and integration services



| Standard | Description | Status | Deadline | Info |
| --- | --- | --- | --- | --- |
| ATOM 1.0 | Atom Syndication Format 1.0 | Obligatory | 6 February 2013 | http://tools.ietf.org/html/rfc4287 |
| CalDav | Calendaring Extensions to web DAV (CalDAV) | Obligatory | 1 July 2014 2014 | http://tools.ietf.org/html/rfc4791 |
| CSS2.1 | Cascading Style Sheets 2.1 | Obligatory | 6 February 2013 | https://www.w3.org/TR/REC-CSS2 |
| HTML 4.01 | Hypertext Markup Language | Obligatory | 6 February 2013 | https://www.w3.org/TR/html401/ |
| HTTP/1.1 | Hypertext Transfer Protocol | Obligatory | 6 February 2013 | http://tools.ietf.org/html/rfc2616 |
| HTTPS | Hypertext Transfer Protocol Secure | Obligatory | 6 February 2013 | http://tools.ietf.org/html/rfc2818 |
| Javascript 1.5 | Javascript 1.5 | Recommended | n/a | Website |
| WCAG 2.0 — nível «A» | Web Content Accessibility Guidelines 2.0 — nível «A» | Obligatory | 6 February 2013 | https://www.w3.org/TR/WCAG20 |
| WCAG 2.0 — nível «AA» | Web Content Accessibility Guidelines 2.0 — nível «AA» | Obligatory | 6 February 2013 | https://www.w3.org/TR/WCAG20 |
| WCAG 2.0 — nível «AA» ou «AAA» | Web Content Accessibility Guidelines 2.0 — nível «AA» ou «AAA» | Recommended | n/a | https://www.w3.org/TR/WCAG20 |
| WCAG 2.0 — nível «AAA» | Web Content Accessibility Guidelines 2.0 — nível «AAA» | Recommended | n/a | https://www.w3.org/TR/WCAG20 |
| WebDAV | Web Distributed Authoring and Versioning Access Control Protocol | Recommended | n/a | http://tools.ietf.org/html/rfc3744 |
| XML 1.0 | Extensible Markup Language | Obligatory | 6 February 2013 | https://www.w3.org/TR/REC-xml/ |
| XSL v1.1 | XML stylesheet language XSL v1.1 | Obligatory | 6 February 2013 | https://www.w3.org/TR/2006/REC-xsl11-20061205 |
Streaming protocols for transmission of sound and moving images in real time, including transportation and distribution of content and services point to point

| Standard | Description | Status | Deadline | Info |
| --- | --- | --- | --- | --- |
| RTSP | Real Time Streaming Protocol | Obligatory | 6 February 2013 | http://www.ietf.org/rfc/rfc2326.txt |
Electronic mail protocols, including access to content and extensions, and instant messaging services

| Standard | Description | Status | Deadline | Info |
| --- | --- | --- | --- | --- |
| IMAP 4 | Internet Message Access Protocol | Obligatory | 6 February 2013 | http://tools.ietf.org/html/rfc3501 |
| MIME | RFC 2045, 2046, 2047 — Multipurpose Internet Mail Extensions | Obligatory | 6 February 2013 | http://tools.ietf.org/html/ |
| POP3 | RFC 1939 — Post Office Protocol | Obligatory | 6 February 2013 | http://www.ietf.org/rfc/rfc1939.txt |
| POP3S, IMAPS | RFC 2595 Using TLS with IMAP, POP3 and ACAP | Recommended | n/a | http://tools.ietf.org/html/rfc2595 |
| SMTP | Simple Mail Transfer Protocol — RFC 5321 | Obligatory | 6 February 2013 | http://www.ietf.org/rfc/rfc2821.txt |
| SMTPS | RFC 3207 SMTP Service Extension for Secure SMTP over Transport Layer Security – http://www.ietf.org/rfc/rfc3207.txt | Recommended | n/a | http://www.ietf.org/rfc/rfc3207.txt |
Geographic information systems, including cartography, digital cadastre, surveying and modeling

| Standard | Description | Status | Deadline | Info |
| --- | --- | --- | --- | --- |
| WCS | Web Coverage Service | Obligatory | 6 February 2013 | http://www.opengeos-patial.org/standards/wcs |
| WFS | Web Feature Service | Obligatory | 6 February 2013 | http://www.opengeospatial.org/standards/wfs |
| WMS | Web Map Service | Obligatory | 6 February 2013 | http://www.opengeospatial.org/standards/wms |
| WPS | Web Processing Service | Obligatory | 6 February 2013 | http://www.opengeospatial.org/standards/wps |
Technical specifications and communication protocols in computer networks

| Standard | Description | Status | Deadline | Info |
| --- | --- | --- | --- | --- |
| IPV6 | Internet Protocol, Version 6 (IPv6) | Recommended | n/a | http://tools.ietf.org/html/rfc2460 |
Technical specifications of security for networks, services, applications and documents

| Standard | Description | Status | Deadline | Info |
| --- | --- | --- | --- | --- |
| TLS 1.0 | Transport Layer Security | Obligatory | 1 January 2014 | http://tools.ietf.org/html/rfc2246 |
Technical specifications and integration protocols, data exchange and process orchestration inter-agency business integration



| Standard | Description | Status | Deadline | Info |
| --- | --- | --- | --- | --- |
| BPMN 2.0 | Business Process Model and Notation | Recommended | n/a | http://www.omg.org/spec/BPMN/2.0 |
| HTTP/1.1 | Hypertext Transfer Protocol | Obligatory | 6 February 2013 | http://tools.ietf.org/html/rfc2616 |
| HTTPS | Hypertext Transfer Protocol Secure | Obligatory | 6 February 2013 | http://tools.ietf.org/html/rfc2818 |
| LDAP | Lightweight Directory Access Protocol | Obligatory | 6 February 2013 | http://www.ietf.org/rfc/rfc1777.txt |
| SAML 2.0 | Security Assertion Markup Language 2.0 | Obligatory | 6 February 2013 | http://docs.oasis-open.org/security/saml/v2.0/ |
| SOAP 1.1 | Simple Object Access Protocol 1.1 | Obligatory | 6 February 2013 | https://www.w3.org/TR/2000/NOTE-SOAP-20000508/ |
| WS-Addressing 1.0 | Web Services Addressing | Obligatory | 6 February 2013 | https://www.w3.org/TR/ws-addr-core/ |
| WS-RM 1.1 | WS-Reliable Messaging 1.1 | Recommended | n/a | http://docs.oasis-open.org/ws-rx/wsrm/200702/wsrm-1.1-spec-os-01.pdf |
| WS-Security 1.2 | Web Services Security 1.2 | Recommended | n/a | http://docs.oasis-open.org/ws-sx/ws-security-policy/v1.2/ws-securitypolicy.html |
| WS-Security Username Token Profile 1.0 | WS-Security Username Token Profile 1.0 | Recommended | n/a | http://docs.oasis-open.org/wss/2004/01/oasis-200401-wss-username-token-profile-1.0.pdf |