MOD test flies Universal Credit elastoplast
The Ministry of Defence has been struggling to patch together a vast estate of creaky old computer systems to make them fit for interconnection in the 21st century.
It's travails may provide insight into the challenges being faced at the Department for Work and Pensions, which aims to build its ambitious Universal Credit system on a veritable shanty town of legacy systems.
Kevin Wallis, lead applications architect at the MOD, heckled open standards purists with the legacy problem at a meeting of the British Computer Society's Open Source Specialist Group last week.
This chatter about open standards and interoperability was all very well, but legacy systems simply did not conform to new world thinking.
You can glue disparate systems together, he said, "provided the whole of the architecture has been designed around open standards.
"We are working in a brownfield site where we do not have that bit. That is the problem I face architecting the Ministry of Defence application suite. We don't have open standards that we can plug and play. That's the problem."
Having lobbed the inconvenient truth into the open source meeting, Wallis was forced to admit that the MOD IT section had earned itself the nickname "the Microsoft/Oracle department". But, he said, 70 per cent of MOD IT projects used some element of open source software.
The MOD headache will become familiar to departments across government as the Cabinet Office presses ahead with plans to make its systems interoperable through the use of open standards.
Open standards didn't exist 30 years ago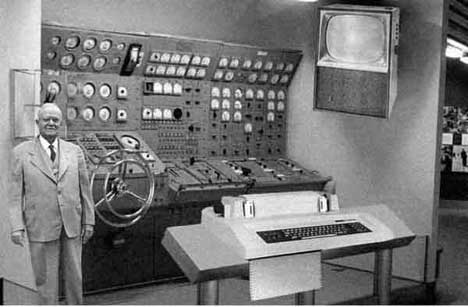 After the meeting, Wallis told Computer Weekly: "The MOD has systems that are 30 years old. They are mission critical. How can we work round them to go to an open standards architecture? Mostly open standards didn't exist then."
The MOD was solving the problem on "a case-by-case basis" using a variety of approaches.
"One of the options is, can we wrap it into a web services wrapper so we can pull that existing system as a web service," said Wallis.
"It can work. The huge advantage is that we don't have to redevelop the application," he said.
Another advantage was business continuity, said Wallis. It could plonk a new IT system on top of the old one, getting some of the advantages of modern computing without the usual delay. That would win the department breathing space where it might consider a long-term strategy for upgrading its decrepit systems.
The department's long-term plan was to do this with all its old systems. But it had a finite budget. And the government was considering whether the MOD was a special case whose systems deserved special attention.
The MOD was had been reviewing all its software applications and asking: "Can we eliminate, can we migrate, do we have to tolerate or do we invest," said Wallis. One MOD programme alone was seeking to "rationalise" 600 applications. The Defence Information Infrastructure had rationalised about 2,000 applications to just 500.
Universal credit
The MOD approach may win the backing of duffers at the Institute for Government, whose report into government IT last week itself won the backing of Ian Watmore, head of the Cabinet Office Efficiency and Reform Group.
The report said the DWP's proposed £2bn Universal Credit system would be built using agile development methods, which effectively means it would be developed piecemeal, with a high degree of autonomy given to software development teams and outputs being produced iteratively as they were in the commercial software world.
The Universal Credit system proposes to integrate 51 separate state benefits into a single credit in just three years. DWP disperses £90bn-a-year through the present system, which is said to rely on 51 separate computer systems, some of which are 30 years old.
Watmore reportedly said at the launch of the Institute's report that Universal Credit would be built on top of the DWP's legacy systems.