Cabinet Office refuses disclosure of IDv2.0 plans
So much for the "astonishing speed" with which the Prime Minister David Cameron and his Deputy Nick Clegg said technology was "spreading information" and "decentralising power" when they launched their transparency programme in May 2010. They were going to strengthen the FOI Act. What is really astonishing is just just how antiquated the FOI act still is.
The FOI Act allows public bodies to refuse requests that may take more than £600 of someone's time to answer. That's a lot of time and since most things are stored electronically nowadays, it's a lame excuse.
That doesn't stop public bodies from refusing FOI requests on the excuse it would take them too long to answer. It's sometimes simply inconvenient for departments to produce requested information. A case in point is Computer Weekly's request for information about the Cabinet Office's next generation ID Scheme, which is already shaping up to be as controversial as New Labours' ID Scheme ever was.
When your humble correspondent makes a request that may on the face of it seem like a lot of work, he calls on a widely ignored power of the FOI Act to avoid the sort of situation that usually occurs: where the department responds to the request a month later with a terse refusal on the grounds that it would take too long to answer it.
That power is the "Duty to provide advice and assistance" to which public bodies are held accountable under Section 16 of the FOI Act.
The Act describes the duty as follows: "It shall be the duty of a public authority to provide advice and assistance, so far as it would be reasonable to expect the authority to do so, to persons who propose to make, or have made, requests for information to it."
Whenever your correspondent has appealed for help under this FOI provision, it has always been to seek advice about formulating a reasonable request for information and not one that is likely to be rejected because it would cost too much answer.
This appeal is always ignored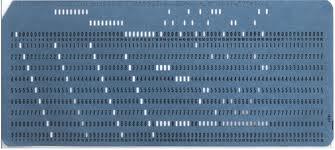 As it was when Computer Weekly's asked Cabinet Office for details of its dealings with industry in respect of its next generation ID Scheme.
CW asked for details of report authors, meeting minutes, board members, distribution lists and schedules relating to its draft plans. It's a fair variety of information, but should be readily available in electronic form.
So, we said to the Cabinet Office, please advise us how much of this information we can request without being unreasonable: the last thing we want is for you to come back weeks later only to say you won't give the information because the request is unreasonable.
And what did the Cabinet Office do? It came back weeks later and said you can't have the information because the request is unreasonable.
We suspect the Cabinet Office is telling porkies and that its problem is not that the request was unreasonable but that it was inconvenient. It would have detailed the full extent of industry's part in formulating the ConDem government's next generation ID scheme.
As has been shown here, Freedom of Information is often a misnomer. The system operates to the advantage of departments that want to block the publication of information. They continue to do so in betrayal of the Cabinet Office's own transparency program, which purports to aspire to improve government decisions by increasing public participation in them.
Far from being an instrument of transparency for the networked age, FOIs are like using punch card computers in the 1970s.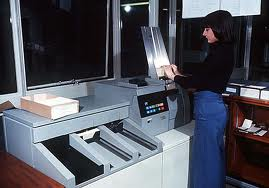 When you wanted to make a query of a mainframe computer system held by those few with power and money to have mainframe computer systems, you would have to punch out a card with your query coded in a way that could be input by its operators. The card would get sent off and you'd get a response weeks later. If you'd made a mistake, you'd have to go through the whole rigmarole again. That's what the ConDem's mean by transparency. It's quite astonishing!