Windows 10 IoT gets more Java via Azul
JavaOne may well be behind us, but some of the Java goodness still flows outwards into the newswires.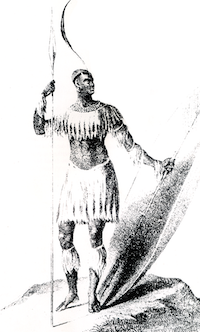 An (arguably meaty) morsel you may have missed is news that Java runtime solutions company Azul Systems is partnering with Microsoft to provide Java developers with:
• open source development tools,
• device I/O libraries,
• a Java runtime targeting Internet of Things (IoT) applications on Windows 10.
Zulu Embedded for Windows 10 IoT is a Java Development Kit (JDK), Java Virtual Machine (JVM) and a set of device I/O libraries based on OpenJDK that is compliant with the Java 8 SE specification and has been certified by Azul for use with Windows 10 IoT Core.
The software is free to download and use and may be distributed without restriction.
NOTE: Microsoft Windows 10 IoT Core is an edition of the Windows 10 OS designed for low-cost, small-footprint embedded devices such as those based on Raspberry Pi 2 and Minnowboard Max.
Azul and Microsoft's IoT team are partnering to ensure Zulu Embedded meets the ongoing Java development and runtime requirements for Microsoft's IoT initiatives, including continued updates to ensure compatibility with the latest Java updates and security patches as well as support for additional IoT device connectivity, control, and communication.
Microsoft's Windows Internet of Things man Steve Teixeira argues that, "Microsoft and Azul made it easy for those who prefer Java to build premier IoT devices running Windows."
All kinds of robots
Microsoft Windows 10 IoT Core is designed to work with a variety of open source languages as well as Visual Studio — it is built for powering intelligent connected devices ranging from small form factors, such as gateways or mobile point-of-sale units, to industrial devices, like robots and specialty manufacturing equipment.