Thomson Reuters raises stakes in financial desktop software
Thomson Reuters has enhanced the open capabilities of its financial desktop software — Eikon.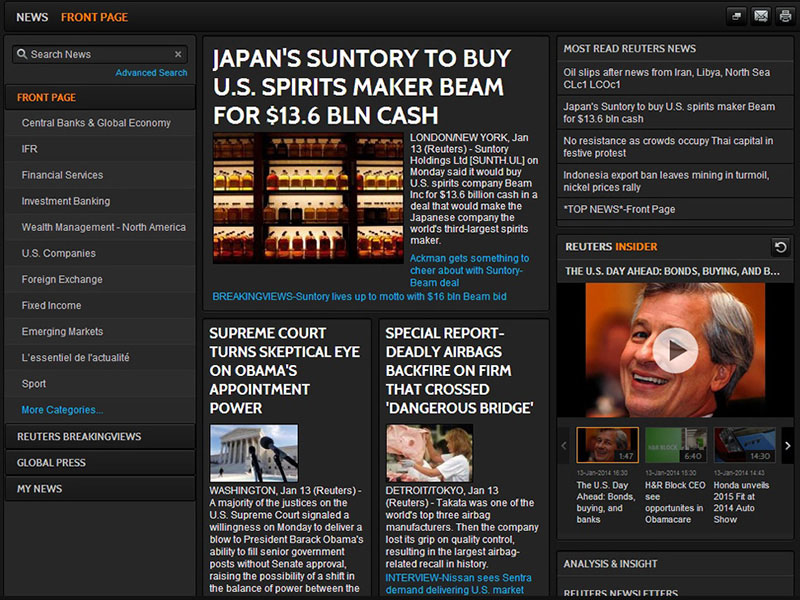 App Studio in Eikon is supposed to allow third-party developers to create apps that display as native applications on the Eikon screen.
Eikon itself is a financial analysis desktop and mobile solution that connects trusted content, Reuters news, venues, markets and liquidity pools info etc.
Finance is going open
The firm suggests that the financial industry is increasingly turning to open technology standards to spur the innovation and flexibility institutions need to remain competitive in an increasingly complex business landscape.
App Studio is an evolution of Eikon's pre-existing open capabilities, allowing in-house developers and independent software vendors to blend Eikon's leading news, market data and analytical tools with proprietary research and other third-party data.
These apps can then be deployed directly within Eikon, either publicly or to specific individuals or groups.
Format-friendly fuzziness
"Our customers' success increasingly depends on their being able to use the data they want, in the format they require, on the devices they prefer," said Philip Brittan, chief technology officer and global head of platform, Financial & Risk, Thomson Reuters.
"Thomson Reuters is building an open platform where the ideas of the market can thrive. App Studio in Eikon is one of many ways we are drawing on open technologies to eliminate the barriers to efficient, collaborative workflows in the financial industry. It will help financial professionals generate fresh business ideas, respond rapidly to market changes and deliver new tools and services to their clients"