Red Hat opens RDO OpenStack community
The Red Hat OpenStack "offering" has moved into what the company now labels as its Early Adopter Programme.
In line with this advancement we also learn of the availability of RDO, a community-supported distribution of OpenStack that runs on Red Hat Enterprise Linux, Fedora and their derivatives.
NOTE: Located at http://openstack.redhat.com/ RDO is a community of people using and deploying OpenStack on Red Hat and Red Hat-based platforms.
A brief history of Red Hat OpenStack
In August 2012, Red Hat announced the availability of the preview release of its Red Hat OpenStack distribution for building private, public and hybrid Infrastructure-as-a-Service (IaaS) clouds.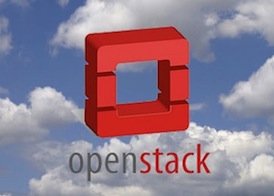 The company describes this technology with weighty terminology stating that with that launch… Red Hat delivered on the first step in its plans for the "industry's only enterprise-ready OpenStack distribution".
In the previous Folsom release of OpenStack, Red Hat was the second top corporate code contributor. In the OpenStack.org community's most recent release this month, named Grizzly, Red Hat moved to become the number one corporate code contributor.
Pure upstream OpenStack
RDO is said to offers a "pure upstream OpenStack experience" with the latest stable release from OpenStack.org, packaged, integrated and ready to deploy.
RDO brings the core OpenStack components – Nova, Glance, Keystone, Cinder, Quantum, Swift and Horizon – as well as incubating projects Heat, for cloud application orchestration, and Ceilometer, for resource monitoring and metering. Installation is made easy with the Red Hat-developed installation tool, PackStack.
NOTE: Cinder is a community-developed, free and open source library for professional-quality creative coding in C++.
"OpenStack represents an ideal example of community-powered innovation in the cloud, and Red Hat is committed to bringing a community-to-subscription model around the OpenStack technology that aims to redefine IT," said Brian Stevens, CTO and vice president, worldwide engineering, Red Hat.
In addition to providing a set of software packages, RDO is also a place for users of the cloud computing platform on Red Hat operating systems to get help and compare notes on running OpenStack.