MapR, an in-Hadoop document database
MapR Technologies is a firm that provides a distribution of Apache Hadoop that integrates storage and database functions.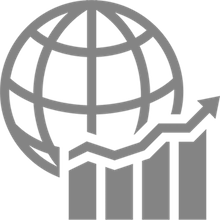 The firm has announced the addition of native JSON support to MapR-DB, its NoSQL database.
This, the firm claims, represents the first in-Hadoop document database for developers to create applications that use continuous analytics on real-time data.
"With these major enhancements, developers benefit from the advantages of a document database combined with the scale, reliability and integrated analytics of enterprise-grade Hadoop and Spark," said the firm, in a press statement.
The MapR Distribution including Hadoop is architected to serve as a single platform for running analytics and operational applications.
MapR-DB enables continuous analytics on real-time data, while reducing cluster sprawl, eliminating data silos and lowering the TCO of data management.
The native JSON support in MapR-DB is said to let developers quickly stand up more business applications on more data types and sources.
MapR-DB supports the Open JSON Application Interface (OJAITM), which is designed to be a general purpose JSON access layer across databases, file systems and message stream — and this produces a more flexible and unified interface to work with big data.
"MapR continues to build on the innovative data platform at the core of its Hadoop distribution," said Nik Rouda, senior analyst, Enterprise Strategy Group. "The addition of a document database capability (JSON) neatly extends the powerful NoSQL MapR-DB to seamlessly cover more types of unstructured business data. This makes it faster and easier to build big data applications, without the burden of shuffling data around first."
A developer preview package of MapR-DB with native JSON support is available immediately.