Intel with Rackspace: 'Cloud for All' developers, developers, OpenStack developers
Intel has announced its Cloud for All initiative, a programmer designed to drive all types of cloud adoption through easier deployments.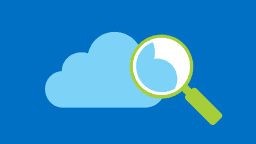 The firm hopes to 'unleash' tens of thousands of new cloud deployments carrying new digital services.
The cloud gap
Failure to adopt cloud computing has been variously mooted to be down to reasons including:
• complexity,
• security concerns,
• (bizarrely enough) a perceived lack of scalability,
• gaps in open source enterprise-grade features.
"The cloud has been critical to the digital services economy and has enabled tremendous innovation and business growth, but broad enterprise adoption is not happening fast enough," said Diane Bryant, senior vice president and general manager of Intel's Data Center Group.
Intel says that consumer services from major cloud service providers have driven the first wave of cloud adoption, accounting for 75 percent of current cloud usage.
Cloud's next growth targets
Intel thinks that the next wave of cloud growth will come from:
• Internet of Things
• New big data analytics solutions
The Intel Cloud for All initiative will focus on ecosystem investments to accelerate software defined infrastructure (SDI) solutions; the optimization of these SDI solutions to deliver highly efficient clouds across a range of workloads; and aligning the industry and engaging the community through open industry standards,
Intel Inside
Crucially, Intel says it will help make these things happen by virtue of (and taking full advantage of) Intel platform capabilities.
As a key part of this initiative, Intel is also collaborating with Rackspace in its capacity as the co-founder and leading operator of OpenStack.
Intel and Rackspace will establish the OpenStack Innovation Center to focus on driving enterprise features and scale optimisations into the OpenStack source code.
Rackspace: 99.99% four-nines availability
"We are excited to collaborate with Intel and look forward to working with the OpenStack community to make the world's leading open-source cloud operating system even stronger," said Scott Crenshaw, senior vice president of product and strategy at Rackspace.
"We don't believe in creating proprietary OpenStack distributions. Rackspace delivers its customers [with what we call] four-nines availability using entirely upstream trunk code. All of the Innovation Center's contributions will be made available freely, to everyone."
Developers, developers, OpenStack developers
The OpenStack Innovation Center will house the world's largest OpenStack developer cloud consisting of two 1,000-node clusters that will be available to the OpenStack community-at-large to support advanced, large-scale testing of OpenStack performance, code and new features. These testing clusters are expected to be available within the next six months.
The companies will also focus on the delivery of new enterprise features and optimisations that are aligned with the OpenStack Enterprise Working Group and community priorities.
New modules of courseware will also be offered to onboard and increase the number of open source developers actively contributing to the success of the community.