Intel distributes open source LibreOffice
The Document Foundation (TDF) has issued an official statement confirming that LibreOffice for Windows from SUSE is now available on the Intel AppUpSM Center.
Formed to "fork" the OpenOffice productivity applications suite away from its originators now that the project sits under Oracle, LibreOffice is a free to download open source "Office" suite of apps largely compatible with Micrsoft technologies.
A new online repository containing the LibreOffice download has been set up with specific compatibility for Intel processor-drive devices, particularly the company's Ultrabook high-end sub notebooks.
Backed by Google, Red Hat, Novell, Canonical and others, version 3.5 of LibreOffice was made available last week — Windows, Apple OS X and Linux versions are available here at this version option page.
Available in English, German, French, Spanish and Italian as of now, The Document Foundation asserts that both installation and uninstallation have been improved.
"I have been using LibreOffice from day one for presentations at conferences and for data analysis," said Dawn Foster, open source community lead, Intel. "Our engineers have worked with the LibreOffice codebase to optimise it for Intel hardware. Adding it to the AppUpSM Center is an obvious extension, and will provide an exciting feature for all Ultrabook users."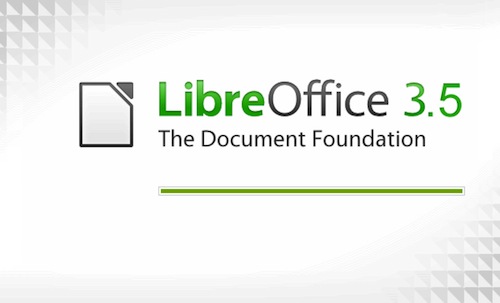 "We are thrilled to add Intel to our existing roster of supporters", said Florian Effenberger, volunteer and TDF board member. "TDF is first and foremost a vendor neutral project committed to excellence in the office suite space, but we greatly value the support and advice we gain from organisations such as SUSE, Red Hat, Google, the Free Software Foundation (FSF) and Software in the Public Interest (SPI)."