Black Duck opens new OSS InfoSec centre in Northern Ireland
What about yer InfoSec now? Black Duck is the roast and toast of Northern Ireland this month after the firm announced the formation of its Belfast-based Open Source Security Research Group during an event at Invest Northern Ireland's headquarters in Belfast.

Download this free guide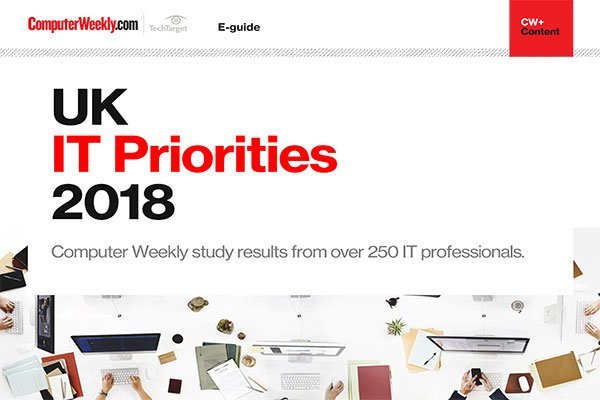 2018 UK IT Priorities survey results
IT organisations in the UK and across Europe are starting to accelerate the move to the cloud. Read more about the key areas in which senior IT managers are planning to invest in over the next 12 months.
The firm itself is known for its 'automated solutions' for securing (and managing) open source software.
New ducklings expected
Black Duck expects to add almost 60 jobs in Northern Ireland over the next four years.
The Northern Ireland group is a component of Black Duck's global Center for Open Source Research and Innovation (COSRI), which is located in Massachusetts.
The Northern Ireland group will analyse open source security attack patterns and look to provide guidance on corrective actions.
Bucking the trend for security excellence which pervades across the Central and Eastern Europe region, Black Duck CEO Lou Shipley has said that Northern Ireland has the 'depth of security research' talent to meet many of his firm's needs in the near term and in the future.
Northern Irish tech, who knew?
"Invest NI very quickly proved to us that Northern Ireland had both the high-quality tech professionals to meet our open source security research needs and an impressive array of cybersecurity-focused businesses that will continue to attract more attractive candidates to the region. Invest NI's guidance and support played a vital role in making this engagement happen. They will be a key strategic ally as we scale our research activities, grow our business and support Black Duck customers in the UK and Europe," said Shipley.
Northern Ireland's minister for the economy Simon Hamilton claims that Northern Ireland has made 'significant investments' in cybersecurity research and in growing computer science student numbers at both Queen's and Ulster universities.
"We also have a growing cluster of world-class companies involved in cybersecurity, making Northern Ireland a very attractive location for projects of this type," said Hamilton.
Black Duck reminds us that in software development today, open source code often comprises 50 percent of the code in any single application.